(Gaithersburg, MD)   Arts on the Green/Arts Barn and Kentlands Mansion in the City of Gaithersburg presents a cornucopia of cultural delights this September!  Register for an in-person class or workshop, visit one of the several City galleries, or purchase tickets to an in-person play, concert or film.  More arts programming is being added daily.  Arts on the Green plans a full season of in-person and hybrid (both in-person & virtual*) concerts, family programming, classes and workshops, and special events.  For more information, please visit the Arts Barn at www.gaithersburgmd.gov/AOTG or call 301-258-6394.
Please note that the City continues to follows all CDC, state and county safety recommendations for COVID-19. In-person visitors, students and audience members must wear masks regardless of their vaccination status. Beginning September 7, the Arts Barn will be open Tuesday through Saturday 1 p.m. to 5 p.m. The public can also visit by appointment during non-public hours. Online ticket sales open 30 days prior to first performance. www.gaithersburgmd.gov/AOTG
Ongoing since August:
In the Galleries: Sisterhood
July 7 – September 26 • Kentlands Mansion
Curated by Mary Weiss Waldhorn, the Sisterhood exhibition brings together nine very accomplished women artists including Linda Constant Robinson, Cyd Goodwin, Colleen Clapp, Marion Griffin, Sarah Jane Stoll, Hera Kim, and Zsudayka Nzinga, Kathy Daywalt and Trisha Gupta.
https://www.gaithersburgmd.gov/about-us/city-facilities/kentlands-mansion/kentlands-mansion-gallery
In the Galleries: THIS IS GAITHERSBURG: Art as Civic Dialogue
July 16 – September 14 • Activity Center
This is Gaithersburg is a special exhibition that will celebrate what it means to live, work and play in Gaithersburg. Selected works reflect important conversations about the vibrant and diverse people, places and ideas that are part of the rich cultural fabric of our City.  Artists included in the exhibit are Judy Anderson, Terry Pellmar, Phil Fabrizio, James Terrell, Richard Levine, Lily Kak, Chitra Sharma, Maduka Francis Uduh, Sandra Davis, Nansie Wilde, Juliet Hossain, Jeanne Sullivan, Anne Cherubim, Deborah Walmer, Yolanda Prinsloo, Lisa Aerianna Tayerle, Steven Dobbin, Marleen Van den Neste, Nighat Ahmed, Trisha Gupta, Lea Craigie and Roxana Rojas-Luzon.
https://www.gaithersburgmd.gov/about-us/city-facilities/activity-center-at-bohrer-park/activity-center-gallery
SEPTEMBER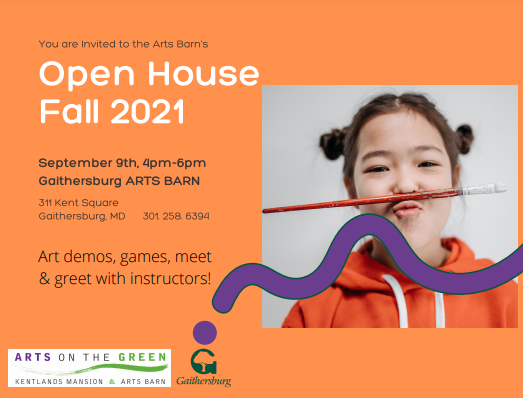 Community Arts: A MIDSUMMER NIGHT'S DREAM         
By William Shakespeare
Presented by The National Players
September 10 & 11 • Arts Barn
Friday at 8 p.m.  Saturday at 2 p.m. and 7 p.m.
Tickets $15 General / $5 Students ages 18 and under
Cash Bar and concessions
The longest-running classical touring company in the United States, The National Players presents A Midsummer Night's Dream as part of their 72nd season. Shakespeare's classic misadventure features fairies, thespians, and runaway lovers all wandering the forest at night. With the fairy king and queen scheming, the lovers escaping, and the ragtag troupe of actors hastily rehearsing a show for the duke's wedding tomorrow, what more could go wrong? When a fairy named Puck accidentally misapplies a love potion and purposefully transforms an actor into a donkey, it will take more than magic to set things right. Recommended all ages.
(2 hours 15minutes, plus 15 minute intermission)
In the Studios: Arts Barn Autumn Classes
Visual and Performing Arts classes begin Tuesday, September 14
To ensure safe in-person classes, class sizes are limited. Sign up today!
For more information: https://apm.activecommunities.com/gaithersburgmd
ARTS BARN EDUCATION OPEN HOUSE: September 9, 4:00 – 6:00pm
Onstage: YOU'RE A GOOD MAN, CHARLIE BROWN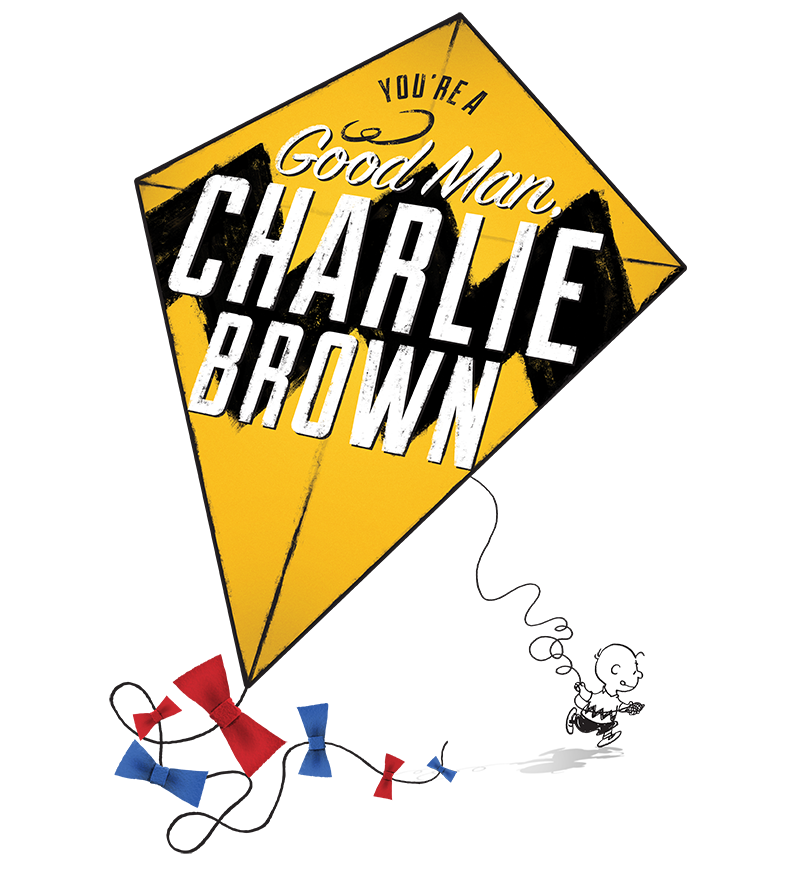 Book, Music and Lyrics by Clark Gesner
Additional Dialogue by Michael Mayer
Additional Music and Lyrics by Andrew Lippa
In partnership with Damascus Theatre Company
September 17-26 • Arts Barn
Fri. & Sat. at 7:30 p.m. and Sun. at 2 p.m.
Tickets:  $24 General/$20 Student ages 15-21/$15 Youth 14 and under
Based on The Comic Strip Peanuts by Charles M. Schulz.  Charlie Brown and the entire Peanuts gang explore life's greatest questions as they play baseball, struggle with homework, sing songs, swoon over their crushes, and celebrate the joy of friendship. Recommended for ages 7 and older.
(2 hours, includes 15-minute intermission)
Just for Families/In the Studios: Storytime at the Arts Barn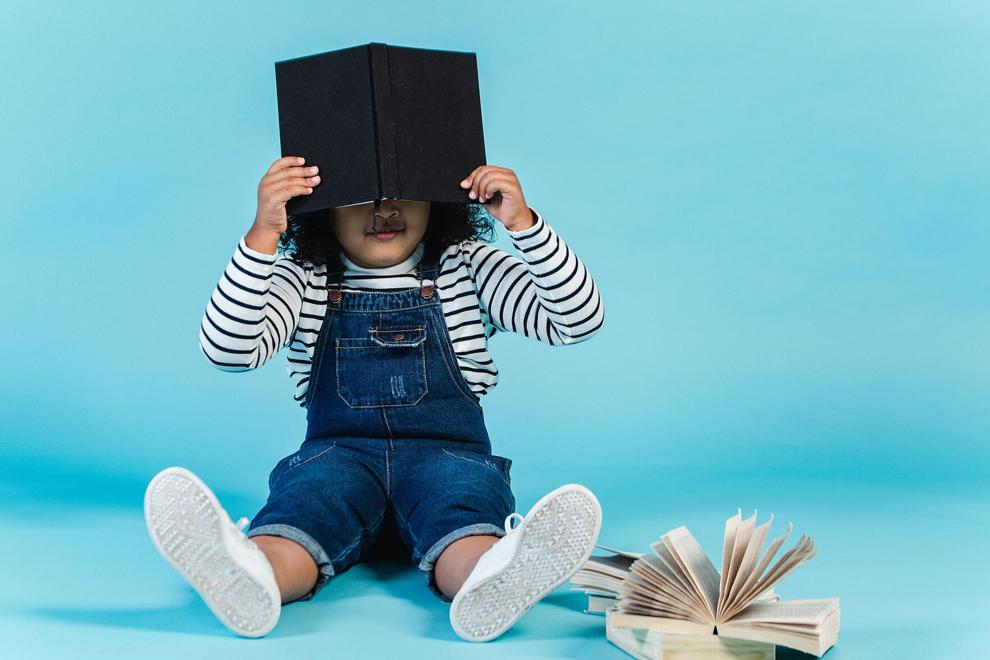 September 17; 1 p.m. • Arts Barn – Virtual
FREE, but registration required.
http://apm.activecommunities.com/gaithersburgmd/Activity_Search/7096
Join us from the Arts Barn for a virtual seasonal story and coloring/craft activity. A video conference link and coloring sheet/project instructions will be sent via email.
In the Galleries: Hispanic Heritage Celebration
September 17 – November 21 • Activity Center
Reception: 9/23/21 (Tentative)
A beautiful and varied collection of Hispanic-inspired artwork, selected by guest curator, Roxana Rojas-Luzon.
https://www.gaithersburgmd.gov/about-us/city-facilities/activity-center-at-bohrer-park/activity-center-gallery
In the Studio - Jewelry Series: Peyote Stitch Wrap Bracelet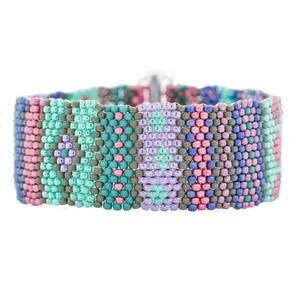 September 25; 2 p.m. • Arts Barn
$36 (R); $40(NR)
For ages 14 and up
http://apm.activecommunities.com/gaithersburgmd/Activity_Search/7465
Students will create a wrap bracelet with seed and bugle beads using a modified version of the Peyote stitch, which dates back to ancient Egypt. It works up very quickly and is a great introduction to bead weaving. All supplies are included. No previous experience necessary. $20 supply fee due at workshop.
Film: MANHATTAN SHORT Film Festival
September 30, October 1 and 2 • Arts Barn
7:30 p.m. each night
Tickets: $12 (Cash bar and concessions)
Returning from the hiatus caused by the pandemic, the MANHATTAN SHORT Film Festival presents to 100,000 film lovers in over 500 cities across 6 continents, allowing them to view and vote on the finalists films in the 24th Annual MANHATTAN SHORT Film Festival. The Judges of the Finalists' Films are you. Audiences at each venue will be handed a voting card upon entry to each cinema and asked to vote for the ONE film they think should win. Votes are tallied by each cinema and sent through to the festival headquarters.  All films selected will be eligible for an Oscar nomination.  Recommended ages 13+.
(2 and ½ hours, no intermission)
*For virtual programs:  Internet access is required for virtual participation.  Only one virtual performance ticket purchase is required per household, so one or more persons may view the program.  Once registered, patrons will receive an internet link and password unique to them. Access credentials for online programs are emailed the day of the ticketed event. Tickets must be purchased no later than 15-30 minutes prior to event start time.  Programs are best viewed on a personal computer or tablet.  Instructions are also available to cast the program on to a Smart TV. 
#     #     #
About the Arts Barn:  Housed in a renovated stable once belonging to the Tschiffely family estate (circa 1900), the Arts Barn contains an auditorium for concerts, live theatre, and film screenings.  The stable's stalls and loft were converted into classrooms, a box office, an art gallery, artist-in-residence studios, and a retail space for local artists.  The Arts Barn along with the Kentlands Mansion create an arts campus known as Arts on the Green.  It is located at 311 Kent Square Road, Gaithersburg, MD.
About the Kentlands Mansion: Also owned by the Tschiffely family, the elegant Kentlands Mansion is an ideal venue for wedding ceremonies, receptions, social functions and business meetings.  The Mansion  hosts a wide range of quality theater, music and art programs.  It is located at 320 Kent Square Road, Gaithersburg, MD.
The mission of the Arts Barn is to provide residents and visitors with enriching arts experiences that include exploration, education, and observation. Nationally and regionally renowned artists are the highlight of the Arts Barn schedule and lead through artistic innovation. The Arts Barn nurtures community artists and arts groups by providing professional services and facilities in which to creatively develop. Education programs inspire people of all ages and backgrounds to explore their own creativity.
For workshop registration, theatre tickets, and more information, please visit the Arts Barn at www.gaithersburgmd.gov/AOTG or call 301-258-6394.  Follow us on Facebook at www.facebook.com/ArtsontheGreen.