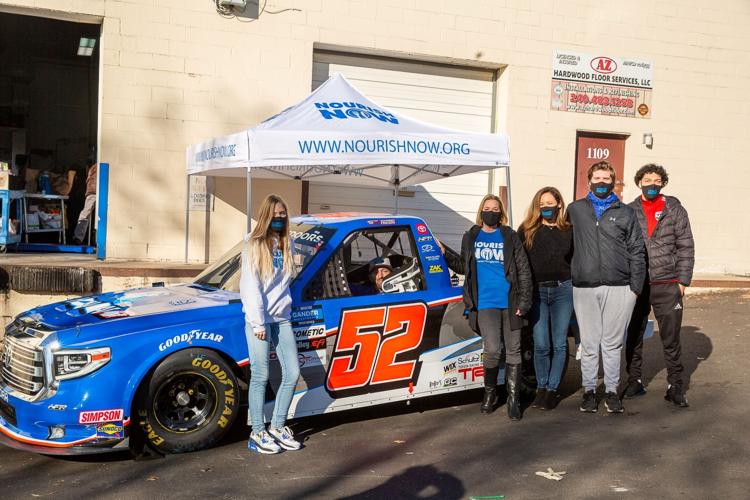 ROCKVILLE (November 23, 2020) - Halmar Friesen Nascar Racing Team raced to Montgomery County and Prince George's County on Friday to deliver a ton (2000 pounds) of holiday meals to needy families on behalf of Halmar International. Halmar partnered with Nourish Now, a food bank located in Rockville as well as with Prince George's County.
 "Partnerships with local non-profits like Nourish Now and local governments such as Prince George's County are a part of who we are," stated Chris Larsen, CEO of Halmar International. "We take great pride in being a part of the community fabric where we work and what better time to demonstrate that then Thanksgiving."
Halmar International recently announced it will be moving its mid-Atlantic regional office to Maryland. Halmar is a leading highway and bridge contractor with an earned reputation for delivering some of the most complex projects in the Northeast.
"Nourish Now is grateful to Halmar for including us in their charitable giving program," stated Brett Meyers, Founder and Executive Director of Nourish Now. "Their generous donation of Thanksgiving meals provides our organization with the opportunity to feed additional families struggling with food insecurity."
As a part of the distribution by Nourish Now and Prince George's County, the donated food will provide a holiday meal to several hundred families. This is part of Halmar's ongoing effort to combat hunger. Earlier this year, Halmar provided a truck load of food to the Manna Food Bank as a part of its Race Against Hunger Campaign and more than $70,000 donated to local non-profits to support at-risk families. 
"We appreciate the generous donation by Halmar," stated Sonja Wilborne-Rice, Director of Stakeholder Engagement, Office of the County Executive, Prince George's County. "To see the faces of the Veterans and disabled members of our community who benefited from their donation is very rewarding. We look forward to continuing a long partnership with Halmar."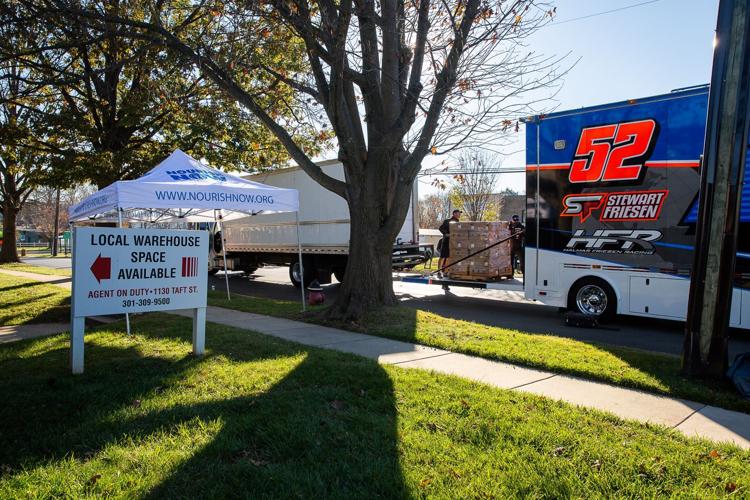 About Halmar International:
Halmar has won many coveted industry awards, including Top Contractor, Pride in Transportation Construction, and New York Construction's Top Project. National transportation agencies recognize Halmar's impressive legacy of successful projects whose cumulative miles would cover more than half the nation. Halmar is fully integrated with Itinera Infrastructure & Concessions (as both are a part of the ASTM Group – a global P3 developer of transportation infrastructure), which provides all aspects of design, construction, finance, operation and maintenance, and technological innovation for transportation P3 projects across North America. Globally, ASTM is currently the second largest tolling concessionaires by road miles, with over 100 years of related experience, and $20 billion in assets under management. Halmar is positioning for the Maryland Capital Beltway P3 Program and a number of transportation mega projects in the region.