The Sentinel is taking a moment of silence to honor the lives of Rebecca Smith, Rob Hiaasen, Wendi Winters, John McNamara, and Gerald Fischman, as their lives were tragically taken from them on June 28th, 2018. Fischman, Hiaasen, McNamara, Smith, and Winters were hard-working employees of the Capital Gazette that will not be forgotten.
Governor Hogan announced that the anniversary of their passing will be known as "Freedom of the Press Day" in their honor.
His statement on Twitter reads:
"Today, as we dedicate a new memorial in their honor, we are reminded that our First Amendment—and our democracy itself—depends on a strong, vibrant, and unfettered free press. We must all continue to work hard to guard and defend that at all costs."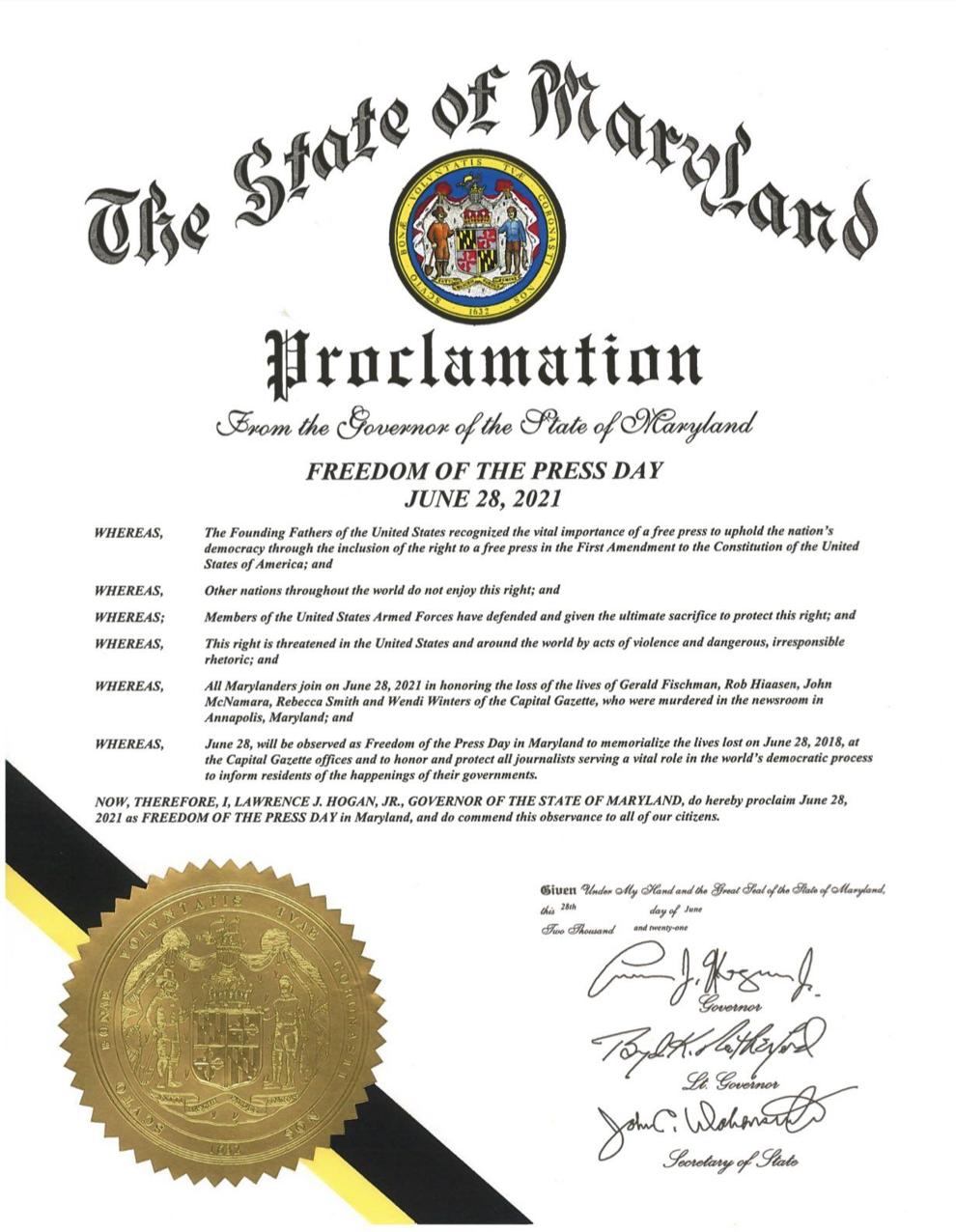 In their memory, The Fallen Journalists Memorial Foundation was established. On their site, they state:
The mission of the Fallen Journalists Memorial (FJM) Foundation is to commemorate America's commitment to a free press by honoring journalists who have sacrificed their lives in service to democracy.
The FJM Foundation will work to enact legislation, raise funds and build a Fallen Journalists Memorial that will pay tribute to the reporters, photojournalists, producers, editors and others who have died while performing their jobs as journalists.
The FJM Foundation will operate under the auspices of the National Press Club Journalism Institute (NPCJI), which is the non-profit affiliate of the National Press Club. 
---