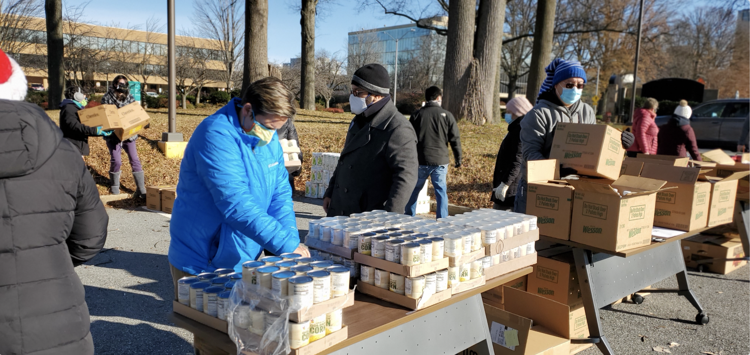 Despite the challenges of distribution, partnership continues as part of county-wide service project
Rockville, MD
—
Leadership Montgomery
 (LM) and 
M&T Bank
 are once again partnering for their annual 
Holiday Giving Project
 which collects and disperses toys and grocery staples to deserving families in Montgomery County. 2020 marks the seventh year that the two organizations have collaborated to meet the needs of the community as part of the 
Holiday Giving Project of Montgomery County.
The annual event has changed this year due to the pandemic. Instead of collecting toys and creating the usual "shopping experience" with personal shoppers and gift-wrapping stations, grocery staples and toy gift cards will be distributed to families via contactless deliveries by volunteers on December 15. 
"This project is a great cause about which we are so passionate" said Wylea Chase, Director of Partnerships and Corporate Engagement at LM. "Because of the pandemic, we are seeing an even greater need within our community. Although we are not able to give families the holiday shopping experience of previous years, it is still important to provide groceries and holiday cheer during this holiday season." 
To increase their impact, the two organizations have increased this year's distribution to serve more than 600 children and 250 families. 
Coordinated by 
The Montgomery County Department of Health and Human Services,
 the Holiday Giving Project of Montgomery County provides December holiday assistance to low-income families. The county-wide effort is made up of a coalition of more than 20 non-profits, local governments, businesses, and faith groups who collect and distribute donations by ZIP Code. LM and M&T Bank focuses their giving and collection efforts on the 20906 ZIP code, also known as the 
Kennedy Cluster Project
. The holiday collection also functions as one of three annual community service projects facilitated by Leadership Montgomery. 
This year's Holiday Giving Distribution Day is set for December 15 because of the  expected inclement  weather. Volunteers will organize and sort grocery items and gift cards at LM's headquarters at 6010 Executive Boulevard in Rockville. Volunteers will then deliver the items to designated families throughout the day. For more information or to contribute to the Holiday Giving Project, visit 
www.leadershipmontgomerymd.org/holiday-giving
.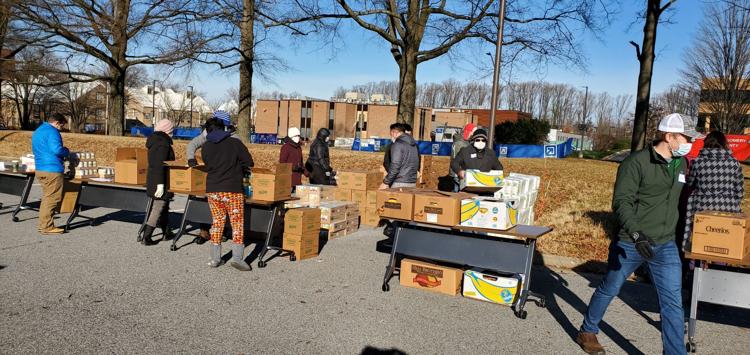 About Leadership Montgomery
Leadership Montgomery is advancing Montgomery County through a network of more than 2,500 public, private and nonprofit leaders who share a commitment to making meaningful changes for a thriving community. In operation for more than 30 years, Leadership Montgomery educates, inspires, convenes and connects leaders through programs supported by a hands-on learning curriculum and service-based programs. Our program participants emerge better connected to people, organizations, and volunteer opportunities through improved understanding, services and relationships. Visit 
https://leadershipmontgomerymd.org/our-programs
 to learn more about our programs, events, professional development trainings and Leadership in Action initiatives like our racial equity workshops. Like us on 
Facebook
 and follow us on 
Twitter
, 
Instagram
 and 
LinkedIn
.