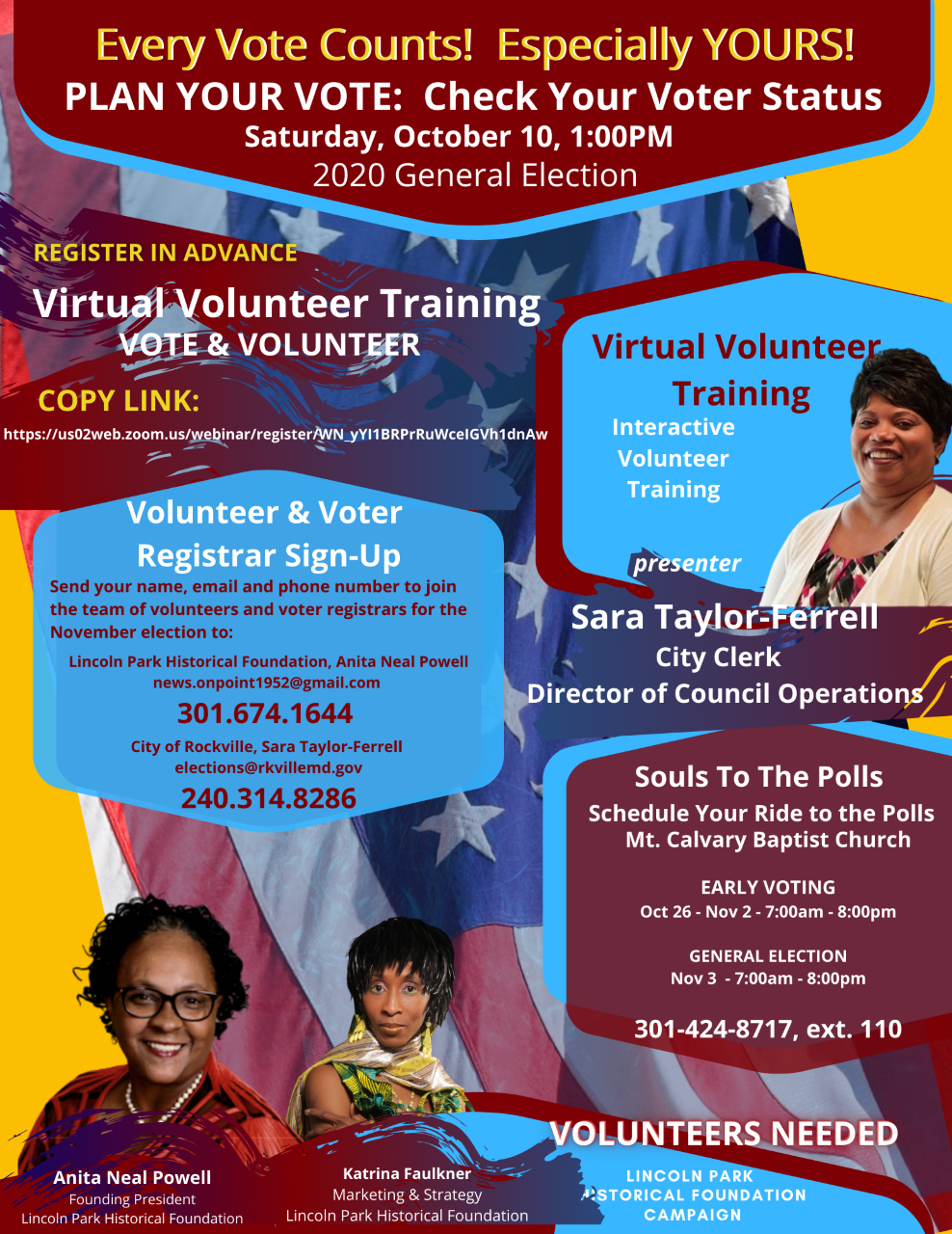 You are invited to join the Lincoln Park Historical Foundation and the City of Rockville (Elections) in supporting our efforts to reach out to voters, volunteers, and voter registrars.
Your support will be greatly appreciated and welcomed if you join by listing your name/organization and encourage the members of your faith-based and community organizations, network, family and friends to share and register for the Free Virtual Interactive Volunteer Training, Saturday, Oct. 10, 1:00PM:
https://us02web.zoom.us/webinar/register/WN_yYI1BRPrRuWceIGVh1dnAw
During this interactive volunteer training we will assist you with:
Planning your vote.
Checking your online voter status.
Casting your ballot by (mail, drop box or in person).
Requesting and returning your ballot.
Making sure all the votes are counted.
Understanding the Electoral College (Delegates).
Securing your ride to the polls.
Speakers: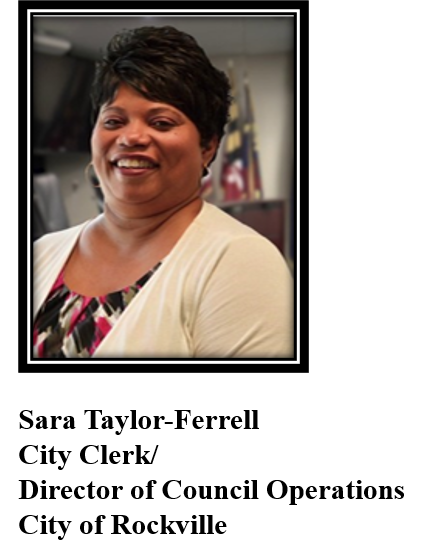 ---
Contact for more information:
Anita Neal Powell, Lincoln Park Historical Foundation, email: news.onpoint1952@gmail.com, p. 301.674.1644
Sara Taylor-Ferrell, City of Rockville, Elections, email: elections@rockvillemd.gov, p. 240.314.8286
---
Provided by the Lincoln Park Historical Foundation