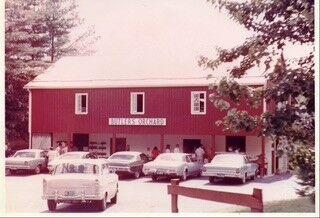 It all began with two entrepreneurs, a small farm and a vision for the future of agriculture.
Both graduates from Blair High School, George H. Butler, Jr. and Shirley Brown Butler got married on December 30, 1950. After finishing college, they purchased 37 acres of land in Montgomery County with 17 acres of peach trees. The preexisting peach orchard inspired the name for Butler's Orchard.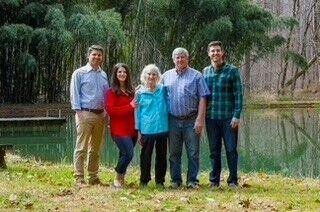 The couple moved into an old log house, a house the Butler family grew to love and call their home. For the first couple of years, they lived there with no heat or indoor plumbing while trying to build their business from almost nothing.
"I think both my mom and dad, especially my mother, they had an entrepreneurial spirit," said Butler's Farm Owner Wade Butler.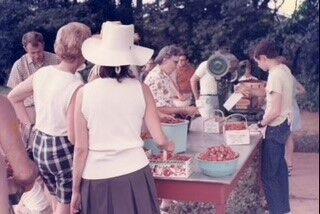 Butler's evolved from a small peach orchard to over 300 acres of land with more than 25 varieties of produce, flowers and trees. The Butler family prides itself on encouraging and demonstrating the value of picking your own food, a belief that was strongly influenced by George and Shirley who were pioneers of the "Pick Your Own" business.
"We are hands on. We love farming, we love what we are doing and interacting with people and our customers," said Butler.
Butler recalled how his parents were very active and beloved figures in the community, serving on the PTA and advisory groups while advocating and educating people about agriculture as a way of life.
Shirley Butler was especially well-known and admired for her dedication to the orchard and the Montgomery County community. She was often seen riding around on her golf cart with her faithful dog Dakota. Shirley never truly retired from the farm or from enriching the lives of the people around her including children.
Butler believes the essence of who his mother was lives on today in the work they do.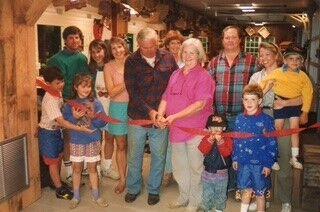 The orchard continues to offer a variety of goods and services including strawberry picking and a petting zoo for young children. Their farm market has fresh produce, baked goods, plants and other items for customers to enjoy.
Butler said the business is still working to better the industry and promote agriculture with the help of researchers from the University of Maryland and the USDA. Improving crop varieties and pest control are some of their main goals. They are also trying to incorporate agritainment, farm-related tourism and activities, into their business.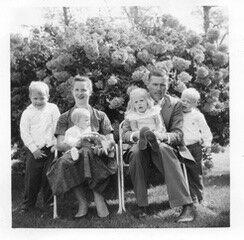 "We are always going to be farmers at heart and orchardists, fruit growers. That's our calling and that's going to be our number one priority," Butler said.
Anyone interested in strawberry picking can make a reservation here. Butler's Orchard is located at 22222 Davis Mill Road Germantown, Maryland 20876. For any questions call 301-428-0444.