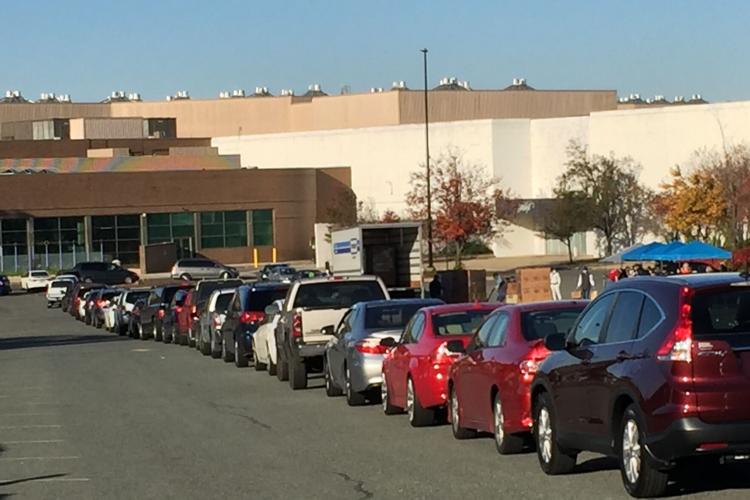 Saturday November 7, 2020 – Catholic Charities gave out food to 500 families in need in Montgomery County in a drive-thru distribution at Lakeforest Mall in Gaithersburg.
Community food distributions are one part of Catholic Charities' comprehensive response to COVID-19 and the economic fallout. Feed America projects that more than 13 percent of residents in Montgomery County go hungry because of poverty and the lack of access to food. The pandemic has significantly increased the number of people needing food assistance in our area.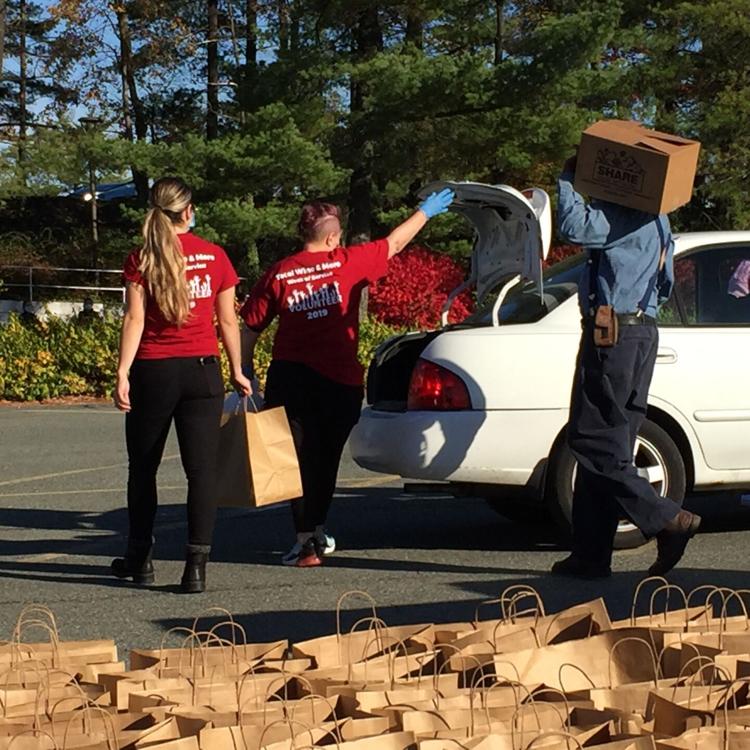 Across all Catholic Charities' food programs, we have given out more than 1 million meals during the pandemic.
Today, 500 grocery boxes filled with 17 pounds of meat, fish, fruits and vegetables from our SHARE Food Network were given out, as were 500 ready-to-eat meals of Salisbury steak with gravy, orzo and green beans made by our KitchenWork program.
We were pleased to have volunteers supporting our work today, including employees and their family members from Total Wine & More.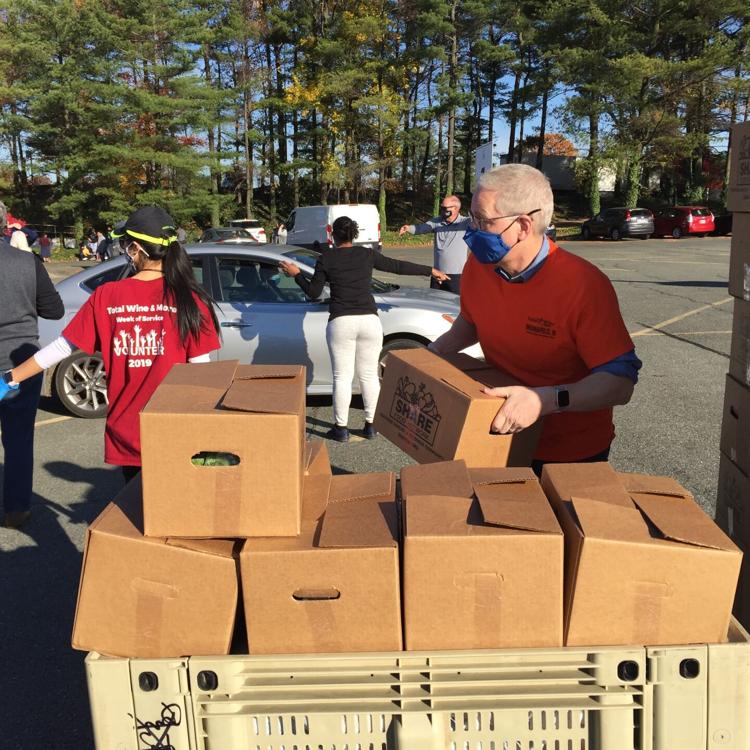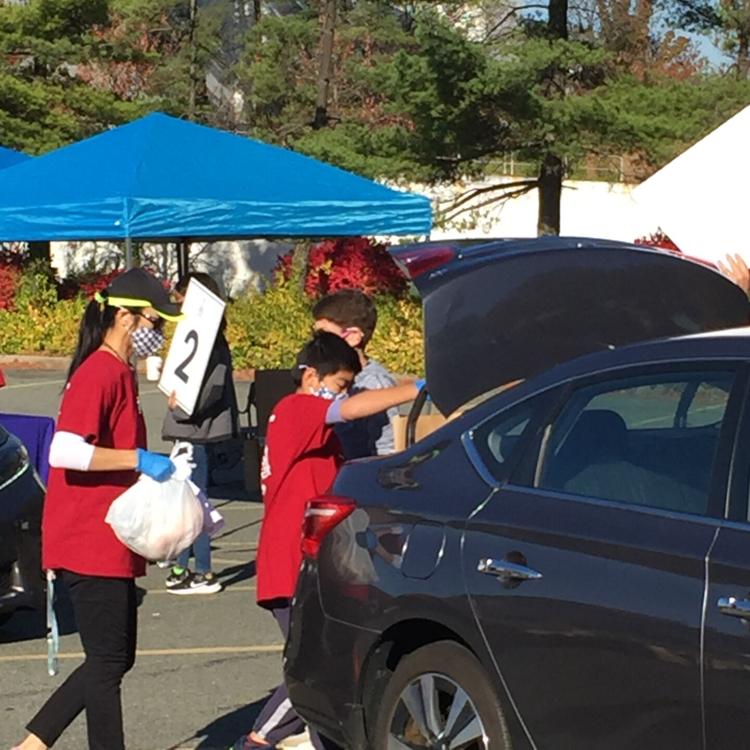 Catholic Charities' food distributions will continue through the end of the year, with the support of our donor community.
---
Photos and story provided by Catholic Charities