In sub-freezing temperatures, hundreds of Montgomery County parents and students came out for a rally on Saturday in front of the Montgomery County Public School headquarters.
The rally was organized by Together Again MCPS, a local parent-led volunteer organization that has been urging the Board of Education to stick to its slated plan and return students to their classrooms on March 1.
Seventy percent of U.S. students have returned to some in-person instruction, while MCPS students have remained in extended virtual instruction since schools originally shuttered last March.  According to the Burbio's K-12 School Opening Tracker, as of February 21, Maryland ranks last among all 50 states in percentage of students who have returned to in-person learning.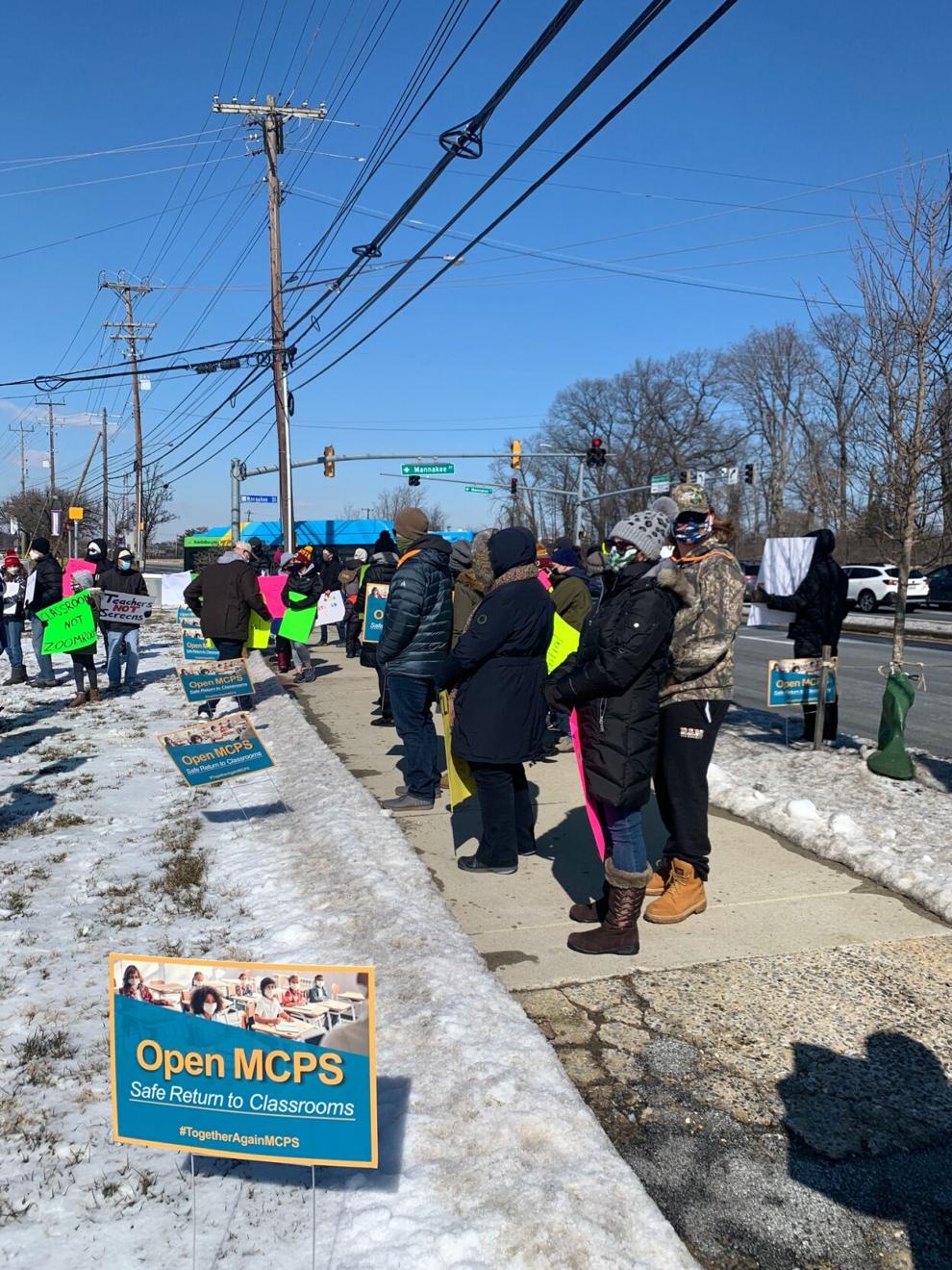 Parents who attended the rally called on the Board of Education to accelerate MCPS' phase-in schedule and maximize the in-person teaching model, over what many called the "babysitter" model that MCPS has discussed as one of the instructional options available to teachers and principals.
Under MCPS' current plan, most students will not see the inside of a classroom for another 70 days, and some will have as little as 14 days in class for the remainder of the year. MCPS will not complete phasing-in students until April 26, a full six weeks or more after most school systems in our area.  Many other school systems in the region have a much more accelerated plan, most of which will be fully in session by March 15.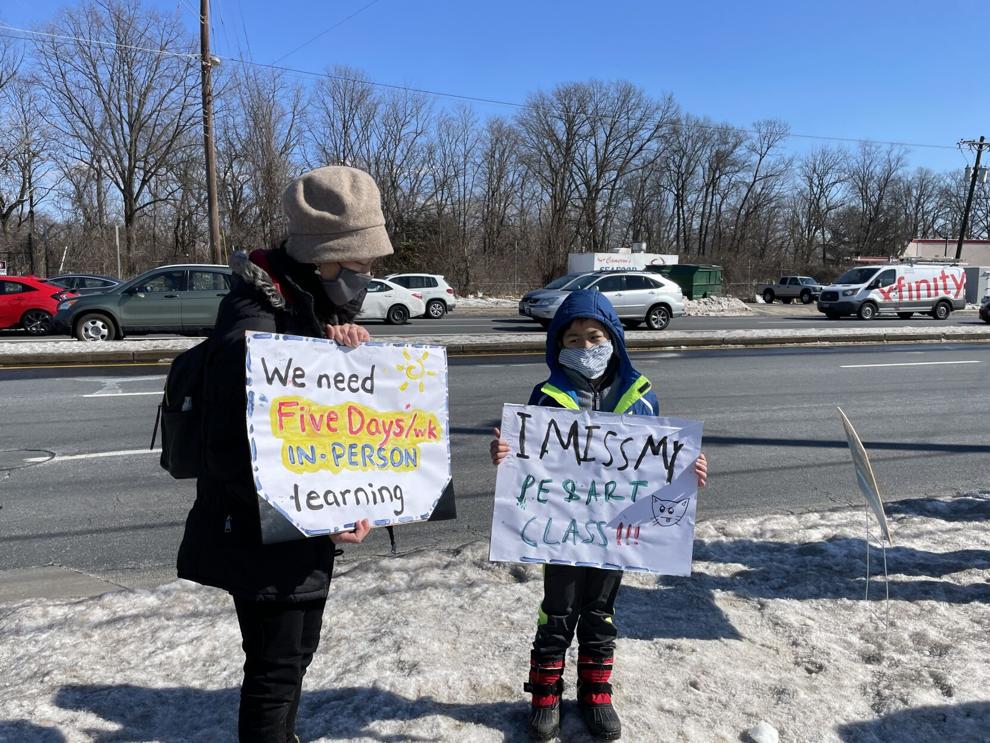 Many students interviewed noted disappointment and frustration that while their friends in other states and surrounding counties are receiving in-person instruction, they are learning many MCPS schools will rely on a plan where students will learn in classrooms on Chromebooks, with no in-person teachers.
Numerous school districts have invested the resources to make simultaneous, also known as concurrent, instruction a priority.  Others are having teachers split time between direct live instruction to students in the classroom and virtual instruction for students who choose to learn from home.  Calvert, Cecil and Carroll counties in Maryland have embraced direct instruction.  Fairfax County in Virginia has successfully conducted a pilot program and plans to implement simultaneous teaching.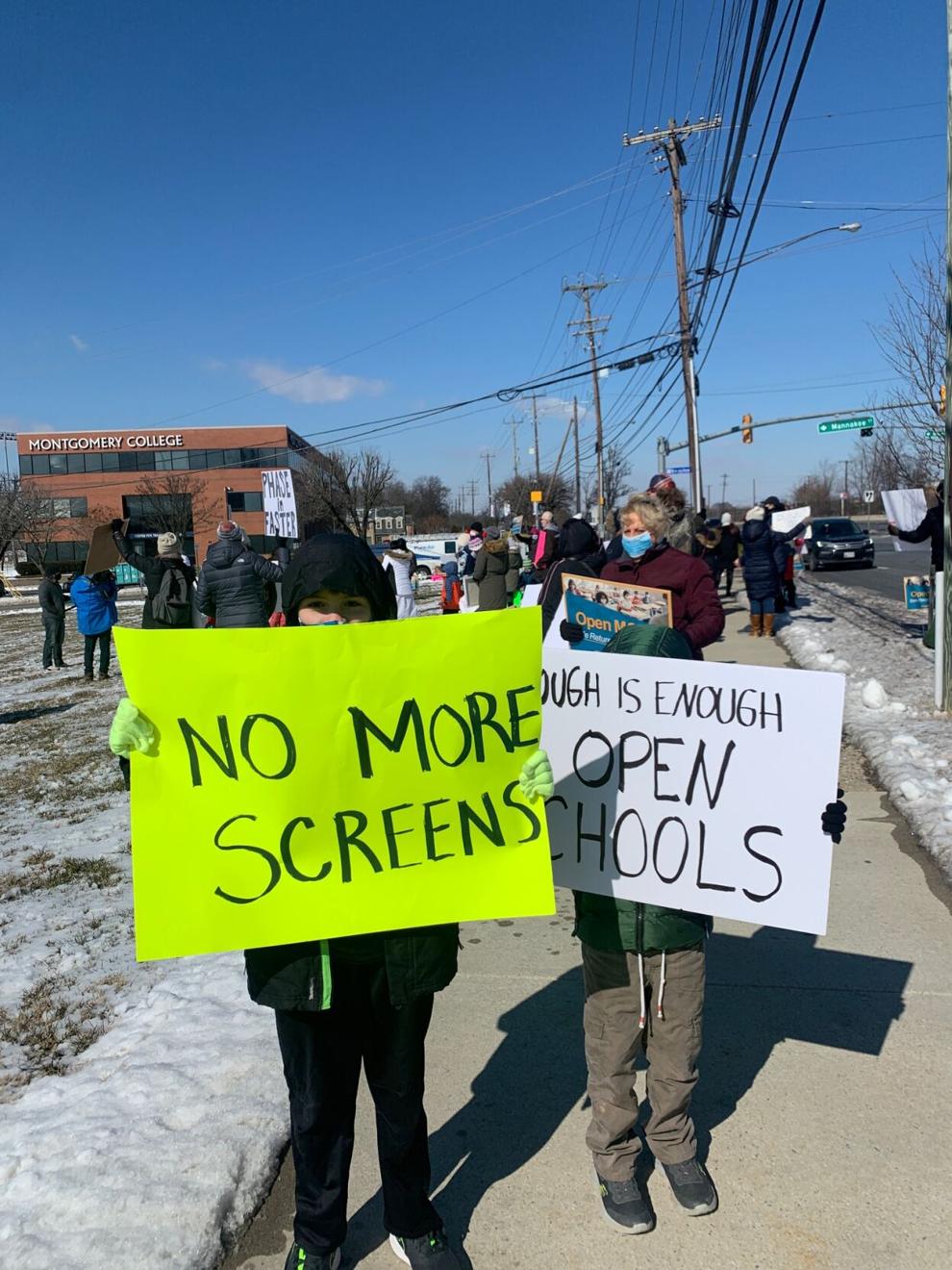 Parents at the rally cited the teachers' union vote of no confidence last week as the reason they and their children came out on such a cold day.  Within hours of striking a return deal with MCPS and approving the agreement, the teachers' union, voted no confidence in their ability to execute even the bare minimum of in-person learning they had just agreed to.
On January 21, Maryland Governor Larry Hogan and Superintendent of Schools Dr. Salmon announced that there is no longer a public health reason to keep schools closed.  They eliminated community metrics as a requirement for reopening, and they called on all Maryland school districts to reopen by March 1 for in-person instruction with teachers.
The CDC recently released new guidelines for reopening schools.  Under the CDC guidelines, considered conservative by most public experts, all MCPS students should be able to return to school immediately, particularly K-5 students.