Silver Spring, MD (May 11, 2021) – James H. Blake High School's leading Entrepreneurship and Business Management class, challenged junior and senior students to reimagine the body shop of 2031 for a chance to win a $1,000 cash prize.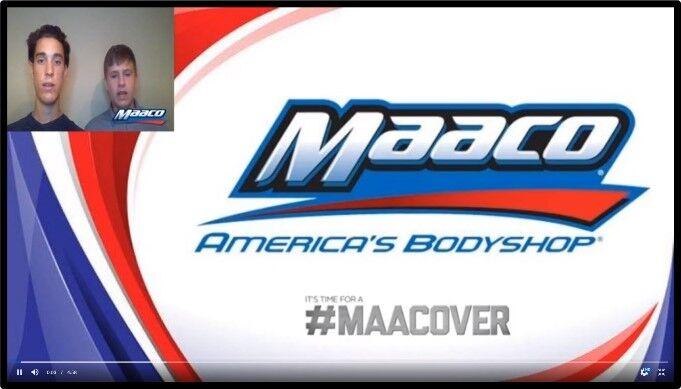 Electronic systems are expected to make up 50 percent of total car cost by 2030 and as a result, collision repairers must be ready to repair this advanced technology. Students were challenged to consider the necessary changes in operations, marketing, and financials, to create the body shop of the future.
"Maaco gave these future business leaders the opportunity to take the concepts that they have learned in a classroom and apply them with critical thinking of what an industry would look like in ten years," says Fred Katz, business teacher, James H. Blake High School. "It took the students several weeks to learn the industry and company, to envision its future. One major challenge was that they were limited to a five-minute video presentation, so they all had to have a high-quality presentation."
A total of 12 students from Fred Katz's Entrepreneurship and Business Management class participated. Students Ben Mabie and Anthony Goglia placed second, while Joey Sauro and Zack Temenak took home the first-place prize.
"As a local body shop owner in Montgomery County, I was a volunteer guest judge and it was encouraging to see the bright ideas coming from this group of students," says Ken Lloyd, owner, Maaco Silver Spring. "The whole class came to the table with thoughtful presentations, innovative ideas, and unique approaches to marketing the business."
Ken Lloyd, owner, Maaco Silver Spring, Farzad Shoaee-Tehrani, owner, Maaco Gaithersburg, and Brandon Johnson, regional operations coach, Maaco, were guest judges for the students. Students created video presentations, delivering to the guest judges virtually. Maaco also awarded the top two presentations with cash prizes and gifted the entire class participation memorabilia.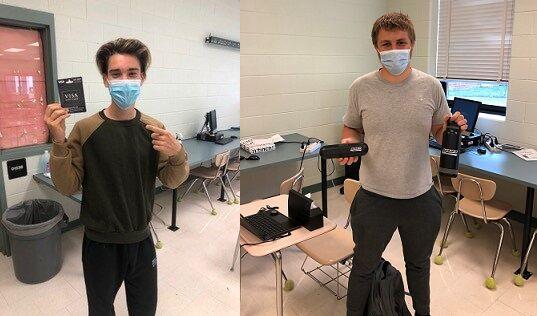 "This initiative is a testament to the education system in our community, encouraging students to foster that entrepreneurial spirit and become forward thinkers," continues Lloyd. "It was clear the top-two teams conducted extensive research to understand where the industry is moving and both prioritized technology and training to ensure the body shop of the future will be ready for the modern vehicle."
Maaco is committed to offering drivers easy, affordable, and reliable services that will turn the car they drive back into the car they love. Visit Maaco.com for more information about Maaco.
###
About Maaco
Maaco is North America's body shop, with almost 50 years of experience in providing affordable auto body repair and car painting. Maaco, with more than 400 independently owned and operated franchises across the United States and Canada, has been named a top automotive franchise numerous times by Entrepreneur Magazine in its Annual Franchise 500 ranking and Franchise Times' list of Top 200 franchises. Maaco is a member of Driven Brands, the largest automotive services company in North America. For more information about Maaco, visit Maaco.com.
About Driven Brands
Driven Brands™, headquartered in Charlotte, NC, is the largest automotive services company in North America, providing a range of consumer and commercial automotive needs, including paint, collision, glass, vehicle repair, oil change, maintenance and car wash. Driven Brands is the parent company of some of North America's leading automotive service businesses including Take 5 Oil Change®, Meineke Car Care Centers®, Maaco®, 1-800-Radiator & A/C®, and CARSTAR®. Driven Brands has more than 4,100 centers across 15 countries, and services over 50 million vehicles annually. Driven Brands' network generates approximately $900 million in revenue from more than $3 billion in system-wide sales.