[See photos and more from GreenFest in our gallery by clicking here!]
WHEATON—The fifth annual Montgomery County GreenFest brought together nonprofits, businesses and residents to celebrate the environment.
Held on April 28, the eco-friendly event combined Brookside Gardens' annual Earth Day celebration with Montgomery County's GreenFest.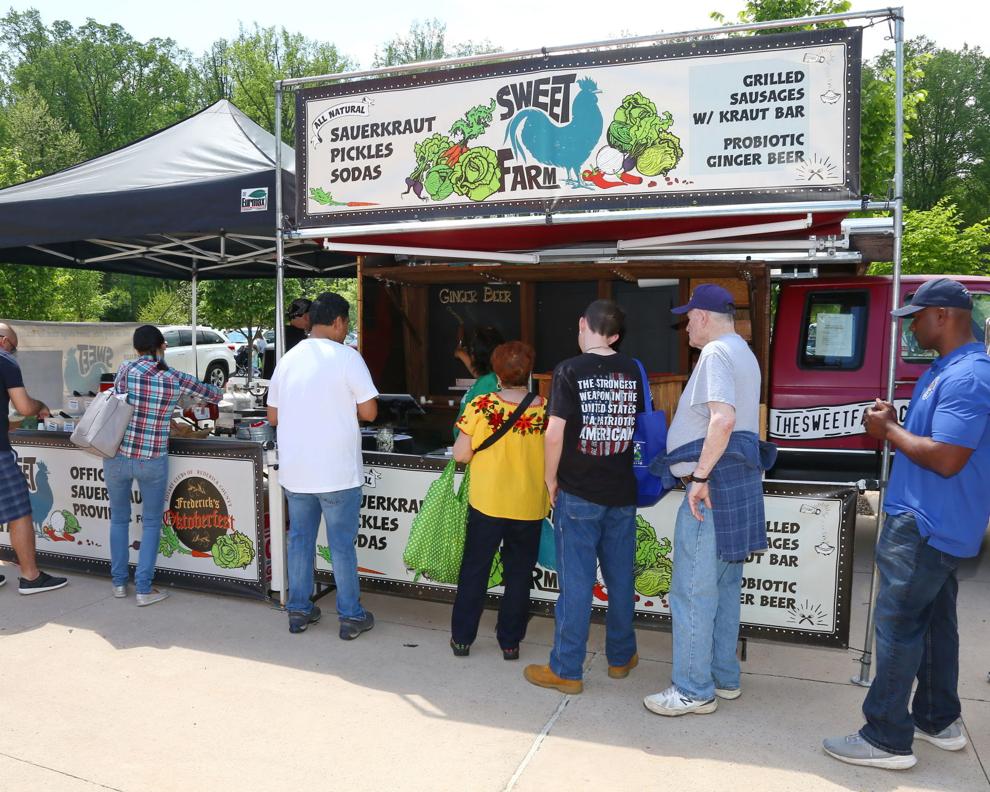 In previous years, GreenFest had been held in Jesup Blair Park and Bohrer Park, but by bringing the county's celebration of the environment to Brookside Gardens the event gained more available space, activities and learning opportunities, according to the county.
The five-hour event included activities for kids, such as face painting, crafting recycled wind chimes and planting plants in pots. There were also learning opportunities about native turtles and bees and guided mindfulness walks in the forest.
"I work for the county and I live close by, and it's such a nice day out, so we figured we might as well come out," said Jackie Allen, who attended the event with her two children. "We got face paint, and hand paint and stickers; they really liked the face painting and the turtles."
Workshops were given for people to learn more about being green at home.
"They gave us lots of little seeds, which was really cute, so we can plant our own garden at home," she said.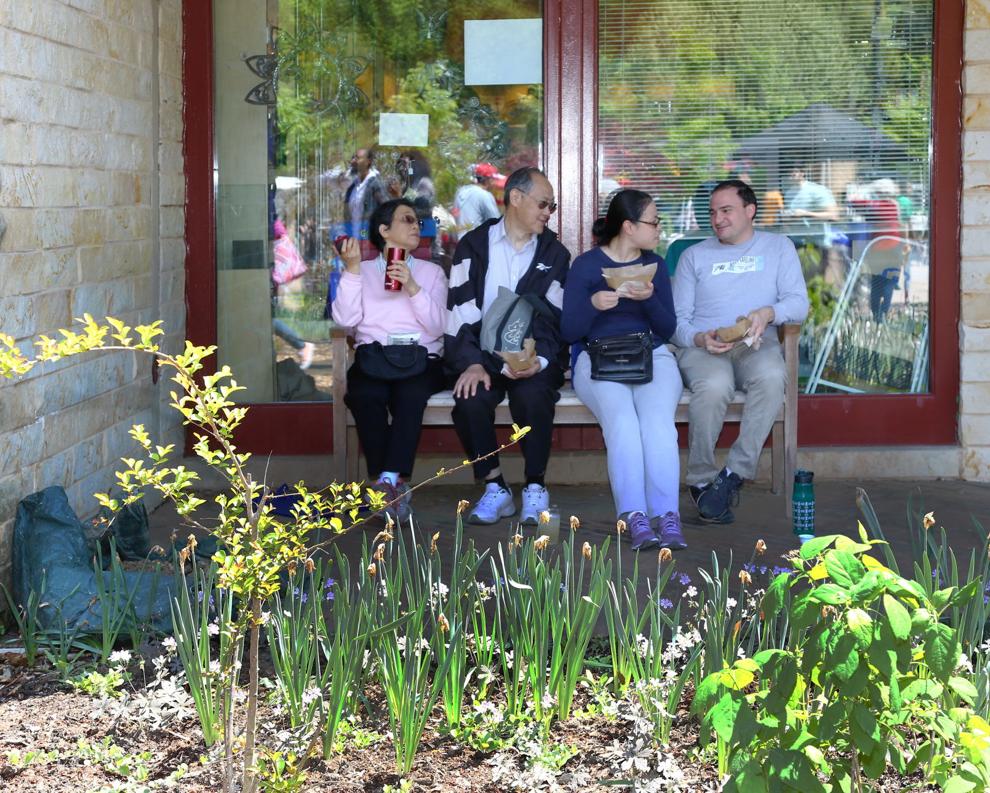 Ryan Zerbe of the Montgomery County Department of Environmental Protection estimated that about 4,000 people attended GreenFest.
"This definitely was the largest GreenFest we've seen in the last five years," Zerbe said.
Zerbe said that his department was one of the leading planners in this year's GreenFest. They worked alongside with 13 other partners, including Montgomery County Parks Department and the Washington Suburban Sanitary Commission (WSSC).
"I like that it's so incredibly crowded here," said Heather Sisan. "It's really heartening to see how many people are interested in the environment and learning more about green solutions. I feel very encouraged."
She said that for her and her two daughters, the information available at the event spoke to things that they already knew and practiced.
"We're pretty aware of this stuff. We already eat vegetarian and recycle and compost and all that," she said. But her daughter Hannah Sisan, age 11, said she liked being able to participate in fun crafts that were friendly to the environment and useful at home, too.
"With a lot of events, they have things that you make it, and then the fun and the enjoyment is all gone; you take it home and throw it away, but I like the plants we got here," Hannah said.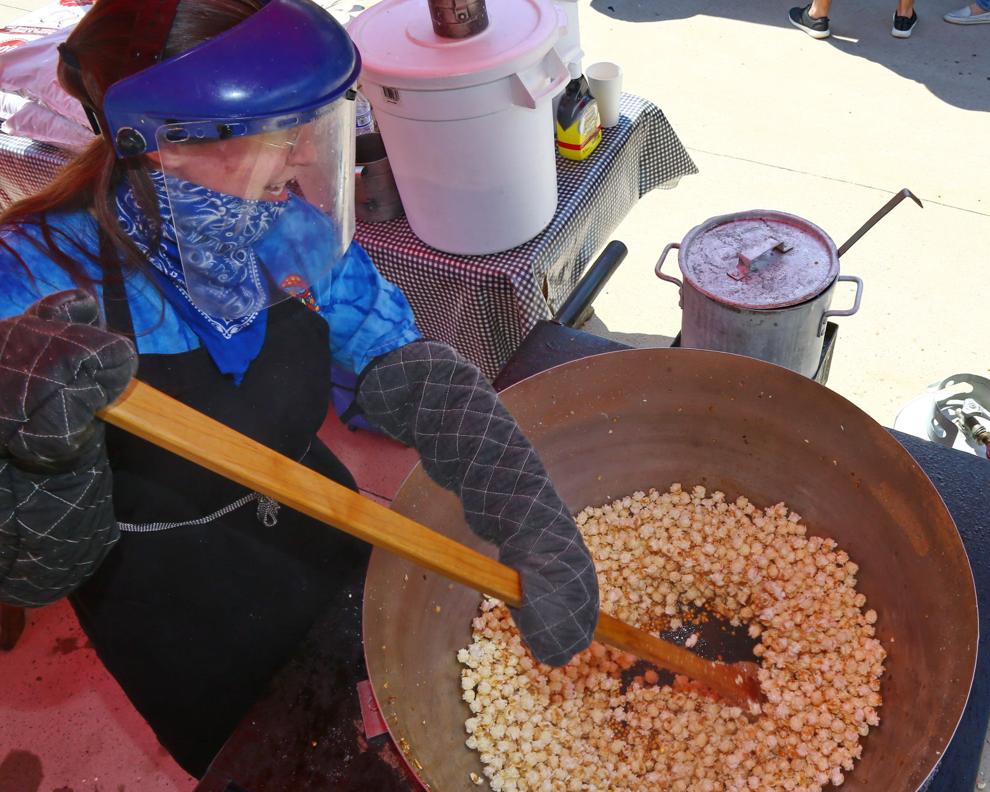 She and her sister, Fiona, age seven, participated in potting a plant and making a recycled wind chime out of old keys. Hannah said that her favorite part of GreenFest was crafting, especially helping to paint a parachute with flowers.
Zerbe said that kids' activities, like the tree-climbing event, were very popular at this year's GreenFest while adults were very excited to learn more about electric vehicles.
"I was running around putting out little fires all day, so I didn't get to enjoy GreenFest really," said Zerbe, "but I was pretty proud of the maze stream event because I made it."
The maze stream activity helped kids learn about stream pollution. Zerbe explained that children would get a little plastic fish and pretend they were swimming upstream. If the stream that children chose to swim up was blocked by pollution, they would need to swim back down and start over. Once they figured out which stream was clear and healthy, the kids would get a prize.
The Montgomery County branch of the Sierra Club was one of the nonprofit organizations represented at GreenFest. Stephanie Riddick, who serves on the executive committee of the Montgomery County Sierra Club, brought her solar telescope so attendees could observe the sun safely. Through the solar telescope, the sun looks like a large red dot, most observers said.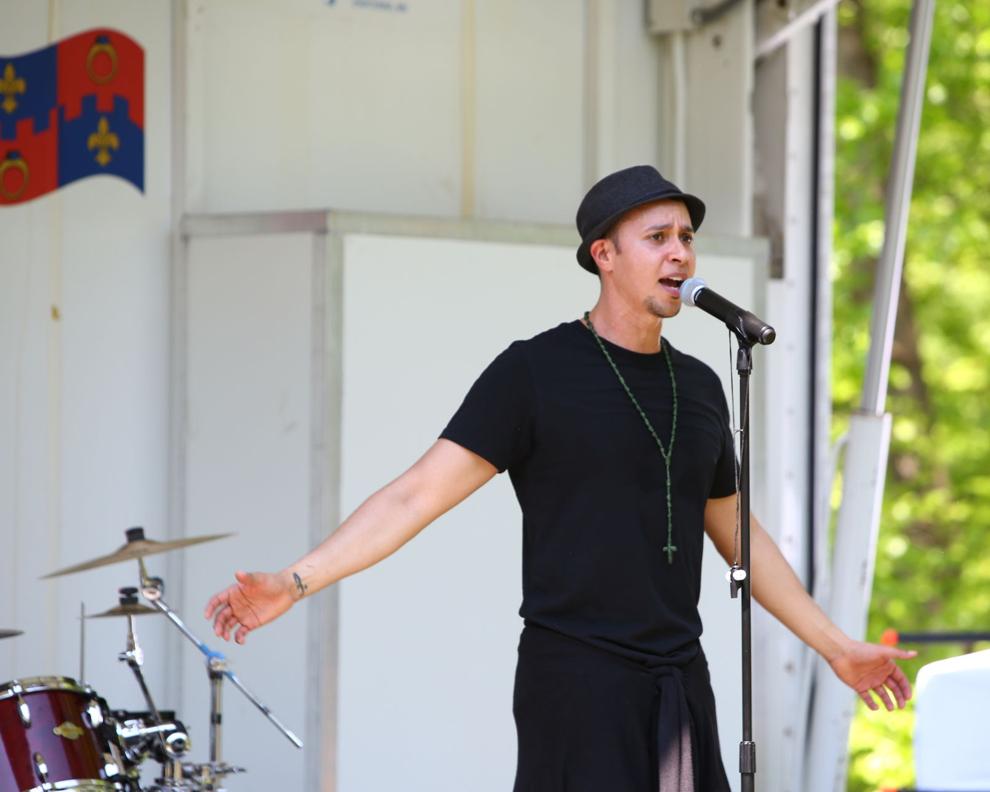 "I've always cared about the environment, and I got involved in astronomy a long time ago as a child, and now I have my own solar telescope. It's important to get out here and teach people about the environment, teach people about the sun and why climate change is so important," Riddick said.
She explained that the Sierra Club set up a booth at GreenFest to talk about clean energy and bring community solar to Montgomery County.
"So, based on a bill we passed in 2018 in the state legislature, you no longer have to own your own home to buy solar energy," she said.
Riddick explained that people who rent apartments can buy solar energy from a subscriber organization. With that energy, they can have their power company to reduce their bill.
Zerbe said that this year's GreenFest morphed several events into one, all in one location.
"This is just a great time for families to get out there and learn how to live a more sustainable life," Zerbe said.