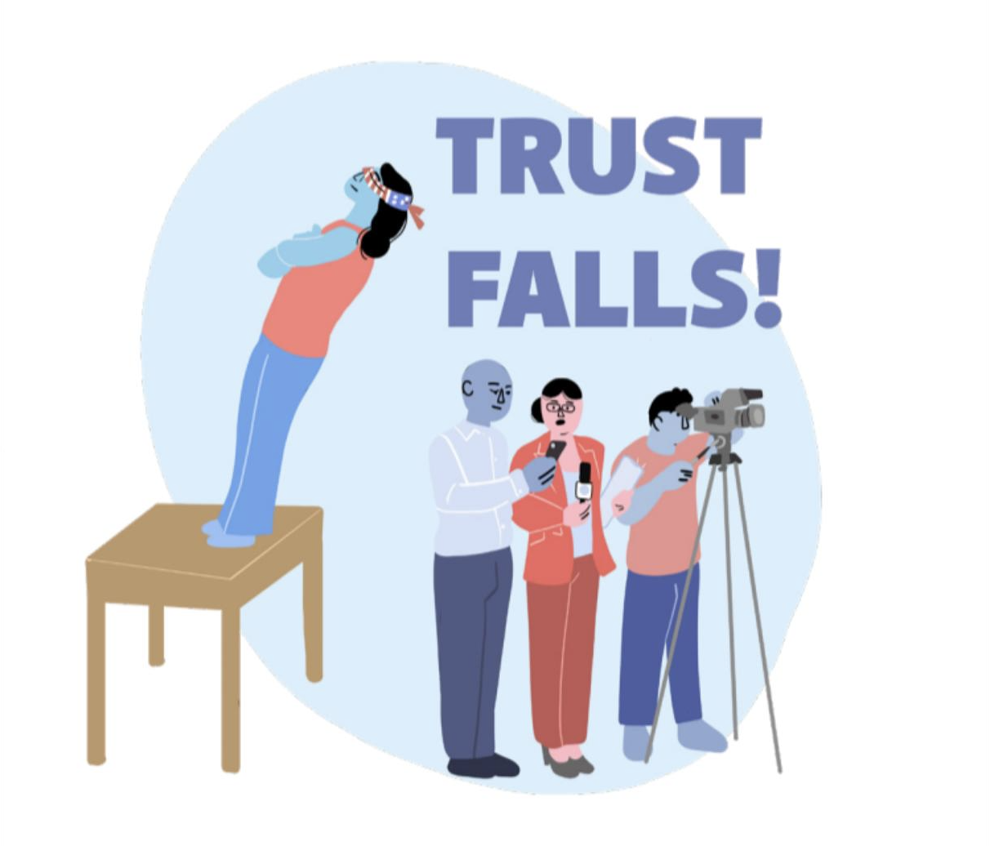 This past year has presented our community with unforeseen, distressing challenges with regards to politics, inequity, and more prominently, the coronavirus. Students—one of the groups most impacted by the pandemic—were forced to quickly adapt to an entirely new form of education; a completely virtual one. In many cases, online learning created a disconnect between students and their classmates, making it difficult to maintain a sense of community within a classroom. Regardless, the journalism students of Bethesda-Chevy Chase High School have managed to thrive, taking initiative to release numerous editions and now a nationwide forum on the media known as Trust Falls.
Join us on February 23-25th, 2021, to discuss America's growing distrust in mass media and what it means for the future of our democracy and society. The forum will include student-led workshops, talks by renowned professors, a discussion spoken in Spanish, and more.
While the pandemic has undoubtedly created hardships, a silver lining is the ability to easily experience discussions and talks from acclaimed individuals through virtual programs such as Trust Falls. Some of the numerous distinguished speakers include CNN's Brian Stelter and Dana Bash, Paul Teller (member of the former Vice President's office), and Juan Williams of Fox News.
This event is completely virtual, free, and open to all. To view the official program, visit https://drive.google.com/file/d/1Ka04flZbxQG46fppwWXlFsVHhK9Pv-C0/view?usp=sharing. If you have any questions or know someone who would like to help organize, please feel free to reach out to david_lopilato@mcpsmd.org. Please consider joining, encourage those around you to do the same, and be able to experience an event like no other.