SILVER SPRING –NASA astronaut Richard "Ricky" Arnold II urged students at Glenallan Elementary School in Silver Spring to conserve water and take care of the planet when he spoke to them on March 22, which the United Nations designated as World Water Day.
[See more from Arnold's visit on World Water Day here!]
His visit to the elementary school was called Out of This World Water Day and included a trip to Brookside Gardens to learn about water.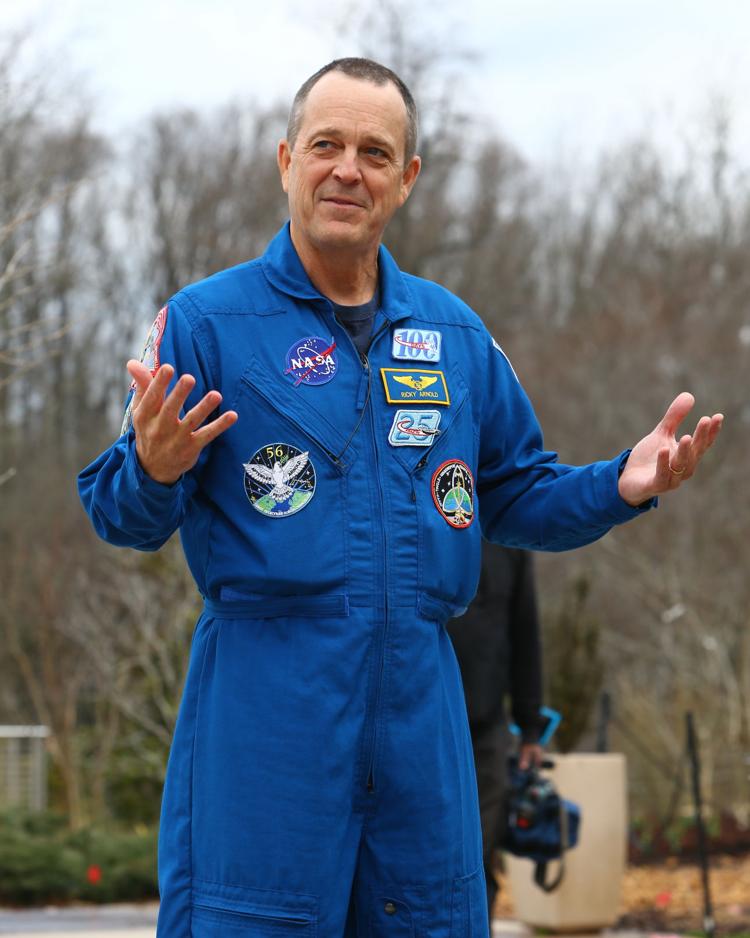 "You are on a spaceship right now," he told the third through fifth graders seated on the floor in front of him. "You are all crewmembers on this spaceship, and you all have important things to do."
Arnold grew up in Bowie, rising through the public school system from Whitehall Elementary to Bowie High School. He spoke of how he trained in a dark cave and on the ocean floor to prepare him for his two trips to the International Space Station. He recently spent seven months installing solar arrays to power the station.
Calling it "the greatest roller coaster ride," Arnold described his voyages, where he went from zero to 17,000 miles an hour in only eight minutes.
Yes, he admitted, he was dizzy, nauseous and scared at times, but overall, he couldn't imagine a better job.
"It's absolutely stunning" to look out the window and see Earth, he told the students as they gazed upon a huge screen with photos of his journeys.
"We don't ever have cloudy days on the space station. The clouds are below us," said Arnold, who has spent a total of 197 days in space. During that time, he went on three spacewalks outside the station, for a total of about 35 hours.
"Yes, I took a selfie," admitted the former science teacher.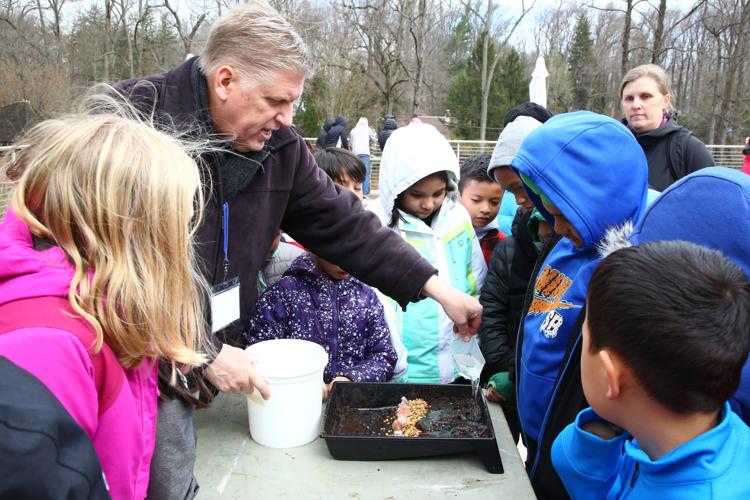 Arnold taught in Charles County, Md. and also overseas in Morocco, Saudi Arabia and Indonesia before applying to NASA to be an astronaut. He was accepted in May 2004 and went on to spent 13 days on the Space Shuttle Discovery, where together with a crew of seven, he helped deliver a pair of power-generating solar array wings to the International Space Station, which he told the children was larger than a football stadium.
During this trip, he took two spacewalks, helping guide a robotic arm that was being controlled from inside the space station, to install the wings. On his second trip into space, he spent close to seven months as a flight engineer.
He told the students that he worked hard but really enjoyed his time in space. Arnold said being without gravity "is fun," showing photos of himself playing with his food. Because weightless means an astronaut's body isn't using its muscles, Arnold spent two hours each day running on a treadmill, lifting weights and riding a bicycle.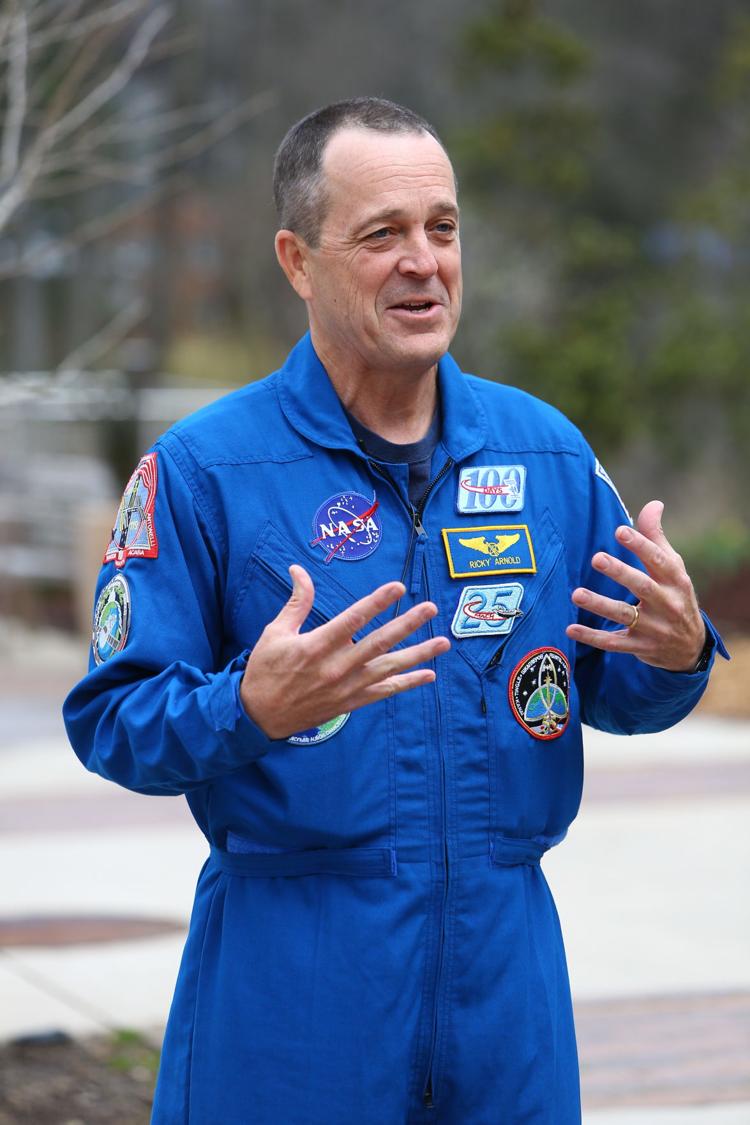 It is necessary to conserve space and weight on the space station, so astronauts have learned how to recycle air and water. While in the space station, astronauts reuse 90 percent of their water, converting even their perspiration and urine into useable water, he said. Since coming back from space, Arnold now resides in Houston, Texas.    
Following his multimedia presentation, the students walked to the nearby Brookside Gardens, where they spent close to two hours enjoying Out of This World Water Day Festival. They visited 18 stations, each teaching them something about water. They learned about the water cycle, bugs in the water, erosion and locations of freshwater in Maryland.
The children participated in an egg shell-thinning experiment to see what happens when chemicals get into the water system and how that impacts bald eagles and other wildlife. They also learned about stormwater and how it affects the Chesapeake Bay and clouds, making their own observations about how clouds impact the weather.
They entered the H2O Olympics, investigating the properties of water adhesion and cohesion. Arnold urged the children to conserve water, reminding them while they are able to turn on the tap whenever they want, "most of the world's population does not have that" luxury.
"Earth is our home, and we are all in this together," he said.