LAUREL – The Washington Suburban Sanitary Commission (WSSC) voted unanimously on March 20 to spend nearly $30 million for two contracts to upgrade and repair water and sewer mains throughout Montgomery and Prince George's Counties.
The bulk of that amount is $28 million for emergency water and sewer main repairs. The smaller amount is for a $1.5 million contract to replace aging water and sewer mains in Takoma Park that date back to the 1920s. The first phase of the Takoma Park Water and Sewer Main Replacement Project is scheduled to begin this spring which would be the culmination of over four years of planning.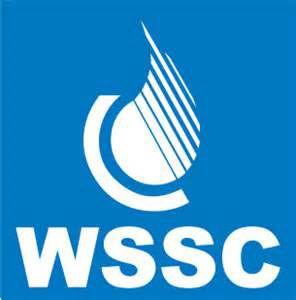 Three other contracts, totaling a little over $5.6 million, were approved as well. One of the contracts was a $1.8 million deal for vehicles, a $3 million deal for a "Condition Assessment of Buried Water Assets" and $800,000 for a tools and equipment contract.
With documented issues across both counties of water- and sewer-main issues, the $28 million term extension will keep repair contractor crews on-call for emergencies. The original contract was approved by WSSC commissioners on February 17, 2016, for three years, while this latest extension is only for two years.
Residents do not have to worry about their bills rising as a result of the works: the money has already been approved and set aside since last year.
"It's part of the budget that was approved fiscal year 2019; it was approved last year," said Luis Maya, a spokesperson for WSSC.
Eight different companies are receiving a $3.5 million slice of the contract: Anchor Construction Corporation, B&P Utilities Inc., Orbit Construction Corporation, Ross Contracting, Humphrey and Son Inc., Sagres Construction Corporation, Taylor Utilities Inc. and W.F. Wilson & Sons Inc. The first time the contract was awarded, each company received $5.25 million; the cumulative contract amount will total $70 million.
Sagres Construction will also receive the $1.5-million (specifically, $1,587,170) contract for the Takoma Park Water and Sewer Main Replacement Project, with a completion time of 265 days, according to the contract.
The companies involved in the larger $28-million contract were kept the same, as the most-recent development is an extension of the previous contract. For both contracts, the companies were chosen through a bidding process and because, according to Maya, "they are very capable of performing the work that we are looking for."
The project in Takoma Park started as a public workshop in March 2015 and has culminated in the awarded contract, although with completion months away. The process has been fraught with questions from the public, with a particular concern for its environmental impact.
"As you know, we've had situations with PEPCO and (the) WSSC. They were brought to the (tree) commission by concerned residents. We felt like some degree of response was necessary," said Tree Commissioner Tina Murray said in a November 14, 2016 joint meeting between the Takoma Park City Council and its Tree Commission. Murray introduced various solutions in response to resident complaints about disruption by the two utility companies.
WSSC maintains there will be little environmental impact with the methods of construction they will be using, specifically, with their horizontal directional drill, or HDD. According to a report drafted by WSSC about the environmental impact of the construction, the method will not eliminate the impact, but will minimize it to "the extent possible". Tree protection, a topic important to Takoma Park, will be taken into account, and WSSC plans to reduce damage through tree-protection efforts and replacement, if necessary: five trees will need to be removed.