Senators Ben Cardin (D-Md.) and Shelley Moore Capito (R-W.Va.) announced bipartisan legislation to reauthorize the Environmental Protection Agency Chesapeake Bay Program, providing millions of dollars to aid in the upkeep of the bay.
The Chesapeake Bay Program Reauthorization Act would provide $90 million in fiscal year (FY) 2020, with a $500,000 increase every subsequent year for the five years authorized. The funding would go towards the states in the Chesapeake Bay Watershed to help control pollution and manage runoff. States that would receive funding include Virginia, Maryland, Delaware, West Virginia, Pennsylvania, New York and the District of Columbia.
In the House of Representatives, Representatives Elaine Luria (D-Va.), John Sarbanes (D-Md.), Bobby Scott (D-Va.) and Rob Wittman (R-Va.) lead the legislative effort. Sarbanes, Scott and Wittman are co-chairs in the Chesapeake Bay Watershed Task Force.
"The Chesapeake Bay headwaters in West Virginia play an important role in our state's economy," said Capito. "I've long supported the EPA's Chesapeake Bay Program, which so many states rely on, and I am proud to join my colleagues once again in reauthorizing this important program. Doing so will provide critical grant funding to West Virginia, allowing us to continue efforts to make sure the Chesapeake Bay remains an important natural resource for future generations."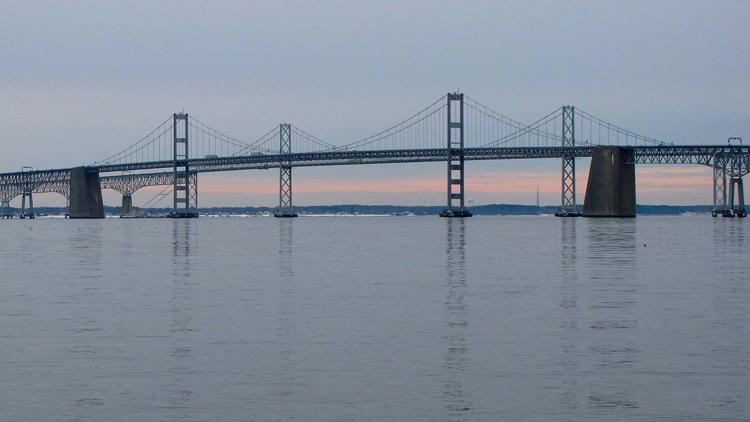 The Chesapeake Bay Program was created by former President Ronald Reagan and ratified in 1987, but the most current authorization ended in FY 2005. Funds have been appropriated each year, with $73 million for FY 2019 the most recent appropriation.
This legislation is introduced in an administration that has sought to weaken the EPA. In President Donald Trump's latest 2020 budget, $6.1 billion is requested for the agency, a 31 percent decrease from the 2019 estimate.
Over 60 percent of the funds go directly to the states, primarily through grant programs. The federal funds make activities such as complex science, research, modeling, monitoring and data collection possible, as well as other activities deemed essential to the agreement. Each state uses its own resources to implement strategies to restore and protect the bay.
"The health of the Chesapeake Bay depends on all of us in the region – federal, state, local, and private partners – working together toward a common goal: the preservation and restoration of the watershed, which in turn ensures better health for our citizens, economy and local wildlife," said Cardin. "States rely on the EPA Chesapeake Bay Program to provide federal accountability, enforceability, and resources. Less pollution means more oysters and crabs, healthier farmland, more boats and tourism on the water, and more jobs."
In 2014, a Chesapeake Bay Watershed Agreement was signed by the governors of the six states in the watershed and the federal government. The agreement has 10 goals to help improve the water quality in the Chesapeake Bay by 2025.
"The Chesapeake Bay is among the most important sites for ecological diversity in North America, and we want to keep it clean and thriving for future generations," said Luria. "I'm proud to lead a bipartisan effort to protect precious economic and environmental resources with a cost-effective, state-focused approach. Congress must stand up for the Bay – one of our greatest natural treasures."