Womens March on Washington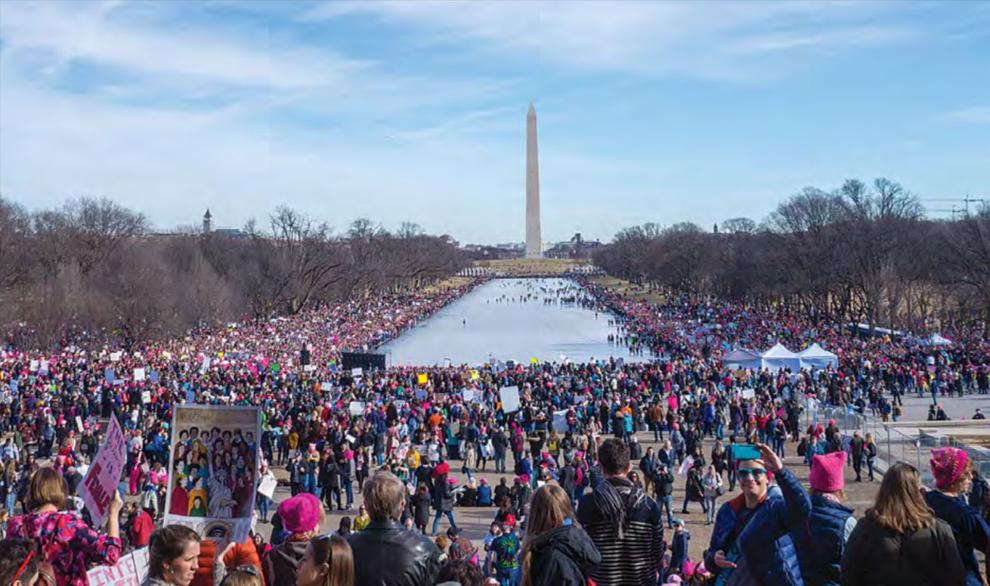 Tags
As featured on
Huge crowds show up at the Mall to protest.       PHOTO BY NICKOLAI SUKHAREV  
WASHINGTON, D.C. — Thousands marched on the nation's capital Saturday in support of women's rights and gender equality. 
"We understand that a year ago Donald Trump and Mike Pence were sworn in and immediately began turning the clock back on women's rights, worker's rights, LGBT rights, and our fundamental values of inclusion, opportunity and tolerance," said Takoma Park resident and current Democratic National Committee Chair Tom Perez speaking to a crowd gathered around the reflecting pool in front of the Lincoln Memorial.
Perez, who served one term on the Montgomery County Council, urged people to stand up for progressive beliefs and to "organize, mobilize and vote for Democrats."
Marking the one-year anniversary of the 2017 presidential inauguration, the march drew thousands from around the region and country, many of whom held signs, to protest the actions and rhetoric of the Trump administration.