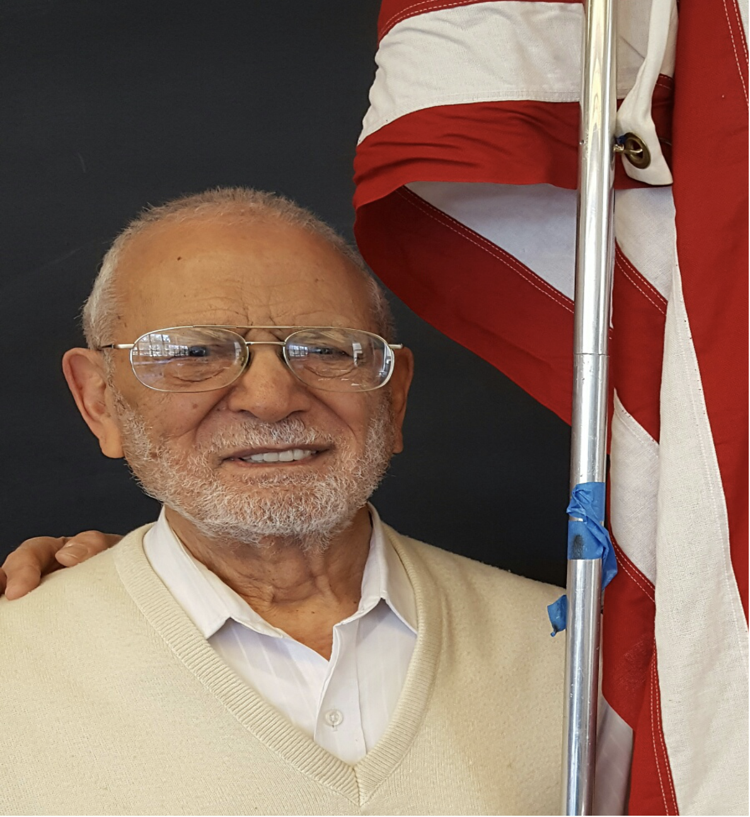 I am proud to call Dr. Sajjad H. Durrani my friend. While some of my friends, acquaintances and former co-workers for reasons I do not fully understand vote for candidates hell bent on reducing retirement benefits of federal employees and retirees, Saj and I work feverishly on behalf of NARFE, National Active and Retired Federal Employees, to protect the earned benefits of federal employees and retirees and seniors in general!
Saj immigrated to the United States in 1959 and served in a multitude of impressive positions as an electrical engineer for such companies as General Electric, COMSAT Labs, RCA and Operations Research to name just a few.
He joined NASA in 1974 and served at the Goddard Space Flight Center and at NASA Headquarters. At Goddard he was research and planning manager of the NASCOM Division and was one of the managers of the tracking and data relay satellite system when it was initially deployed. At NASA headquarters he was chief scientist of the Communications Division, and later managed research programs in the Advanced Systems Office. After retiring from NASA in 1992, he worked with Computer Sciences Corporation on similar projects until 1998. He was a guest lecturer on space communications at the International Space University in Strasbourg, France in 1998, and was a consultant with SUPARCO under the United Nations Development Program in 1999. He served as an IEEE-USA executive fellow and technical advisor with the Federal Communications Commission in Washington, D.C. from 2000 to 2001, and was a senior technical advisor with the U.S. Department of State during 2004 and 2005.
He has given courses on satellite communications in the U.S. and more than 25 other countries under the AESS Distinguished Lecturers Program. He is a fellow of the Washington Academy of Sciences (not the National Academy of Sciences as he is quick to humbly point out), where he was one of its vice presidents from 2001 to 2004, and again in 2008-2009. He served as president of the D.C. Council of Engineering and Architectural Societies in 2006-07, and also serves on the Industrial Advisory Board of the University of Washington, D.C. Quite an impressive resume to say the least.
Saj and his late wife, Yasmin, raised a family consisting of his two daughters, Zarina and Amina, a son, Arif, and a granddaughter, Layla, and lives in a beautiful home in Montgomery County, Maryland about three short miles from my own home.
Aside from his quite impressive resume, Saj's story bears some similarity to the stories of several of our neighbors in Montgomery County, a county comprised of so many members and former members of the federal workforce who found their way to D.C.from other locations. Oh! There might be one slight difference from many of our neighbors. Did I happen to mention that the country from which Saj emigrated is Pakistan and that Saj is a devout Muslim, make that Muslin American?
Saj's father served as a judge in Pakistan and raised twelve children, eleven of which earned a masters or doctorate degree. While being quite traditional regarding morals and family values, Judge Durrani was clearly quite liberal when it came to ensuring his children were well educated. Saj and his family serve as prime examples of the commitment to education and community service.
Saj's daughter, Zarina, for example, served for several years as Director of Human Resources and then as Director of Diversity Initiatives for the Brookings Institution and is currently serving society as a diversity specialist assisting companies in their efforts to foster diversity. All three of his children received their masters degrees. His daughter Amina currently serves San Francisco General Hospital as a social worker and his son Arif is sales manager for Anderson Windows to go along with his local entertainment efforts with his band. Granddaughter Layla is putting her art degree to use in Amsterdam.
It is also worth noting that Saj served on the Montgomery County Human Rights Commission for seven years from 2008 to 2015 following in the footsteps of daughter, Zarina, a few years after her term was completed. Community service clearly runs in this family.
Saj is of Pakistani origin and emigrated from Pakistan to America much like so many other fellow Americans or their parents or grandparents who have emigrated from foreign lands to America seeking greater opportunities and a better life for themselves and their families. Saj is a Muslim; Saj is not a "radical jihadist". He practices his religion and observes Ramadan much like I, as a Jew, observe Yom Kippur and Rosh Hashanah.
Interesting enough, in the more than fifty years since Saj emigrated to America, he has NOT experienced any instances of racism or discrimination. Rather, he has experienced the exact opposite. He has worked with members of all religions and races during his impressive career and, if anything, has felt embraced by his neighbors and co-workers. A great example of this is the assistance provided by neighboring religious institutions during the construction of the Muslim Community Center (MCC) on New Hampshire Ave. in Silver Spring now celebrating its fortieth anniversary. The MCC participates in several interfaith activities and its medical clinic provides service at nominal cost to all members of the community regardless of faith or national origin.
By the way, Saj is also the NARFE chapter member who conducts the pledge of allegiance to our flag during local NARFE chapter meetings. He is a pillar of our local community and a leader of NARFE.
The point, then, is quite simple. Saj is a Muslim American who has contributed more to this country than most Americans could ever imagine. How fortunate for America that there was no Muslim ban in 1959. Yes, in 1959 there was no threat of ISIS. However, the real message that needs to be understood is that condemning an entire race or religion of people based on the actions of a radical segment of that population is not only counterproductive, it is un-American and is counter to the founding principles on which this nation of ours was built.
My hope is that the irresponsible political rhetoric being espoused during the recent presidential campaign for purely political reasons does not result in long term divisiveness that needlessly tears our country apart and takes way too long to overcome.
---
Reprinted from November 2016 in honor of Saj Durrani who passed away last week at the age of 92