When you buy a luxury car, are you looking for merely a top-notch machine, or also a measure of exclusivity?
In the compact luxury sports sedan class, a favorite is the BMW 3 Series. It's widely regarded for its sharp handling, ample in-cabin technology, and punchy, yet fuel-efficient, engine. But you'll see a dozen 3 Series vehicles any time you drive to work in the D.C. area, so buying one makes you one of the crowd.
We recently tested a pair of alternatives that are not only seen on the road far less frequently, but which also have unique strengths that help them stand out from the more-popular competition.
The newly redesigned 2019 Volvo S60 brings a boxier, more-angular aesthetic to a class in which most cars are curvy and sleek. Meanwhile, the 2019 Buick Regal GS provides a lift-back body style for extra cargo room. And both the S60 and the Regal GS have more-powerful engines than most similarly priced competitors, available with more than 300 horsepower for just over $40,000.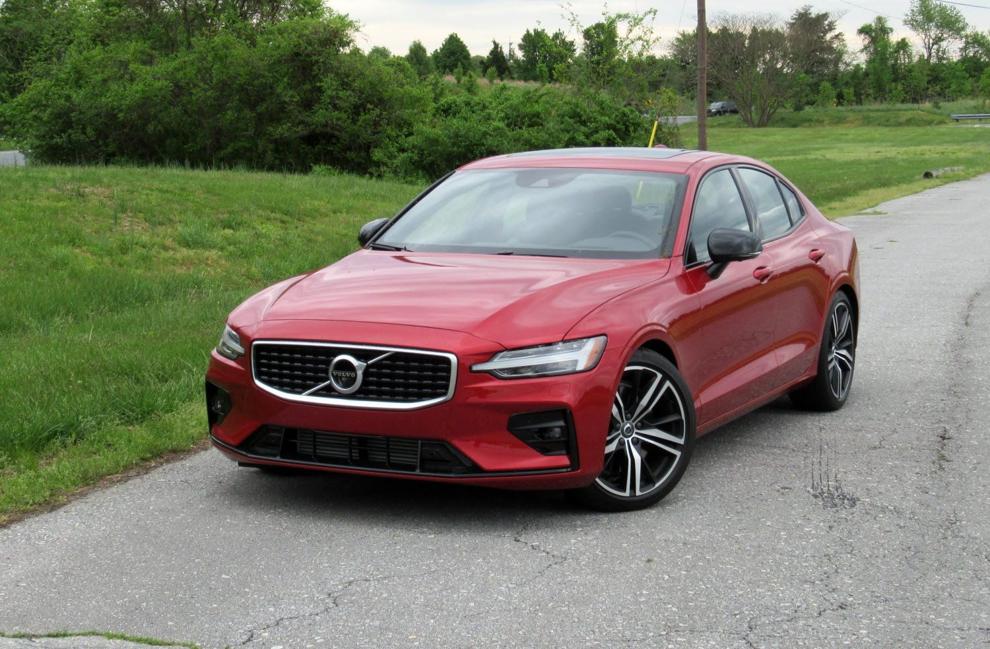 Of the two, the S60 is closer to the European luxury norm. It has the same type of tautly tuned suspension, with a firm ride and composed handling. That makes it a car that's fun to drive on a winding road but sometimes bumpy on broken pavement.
The S60 also has a beautifully finished, high-tech interior, with build quality in line with the best competitors, even though its base price ($36,795) is thousands less than the German ones. The tested model has the thickly cushioned front seats Volvos have long been known for, while its above-average rear-seat space makes it more family-friendly than most compact sport sedans. (For even more room, the V60 is a station wagon version of the S60 sedan.)
And although Volvo is most commonly associated with safety, the new S60 also brings ferociously quick acceleration.
The base T5 model, sold only with front-wheel-drive, merely matches the German competition with a 250-horsepower turbocharged four-cylinder engine. But while Audi, BMW and Mercedes charge an extra $12,000 to $15,000 if you want more performance, you can get a fast Volvo at a base price of $41,295. That's about the same as the base versions of the German competitors, and it also includes all-wheel-drive.
We tested the S60 T6 model, which adds a supercharger to the already-turbocharged four-cylinder base engine, resulting in whopping 316 horsepower. This setup means the S60 can achieve relatively thrifty fuel economy when it's driven normally (25 miles per gallon in mixed driving), while ferocious acceleration is available any time you want to press harder.
Some buyers want an engine that sounds fiercer, while others will instead appreciate that the Volvo stays subtle and subdued even when you're pushing it hard.
Some driving enthusiasts also will miss the extra precision in a BMW 3 Series or Audi A4's steering, and the Audi's in-cabin technology is even more dazzling than the already-stellar Volvo's. But the S60's classy looks, standout performance and relatively affordable pricing mean it deserves more attention in its segment.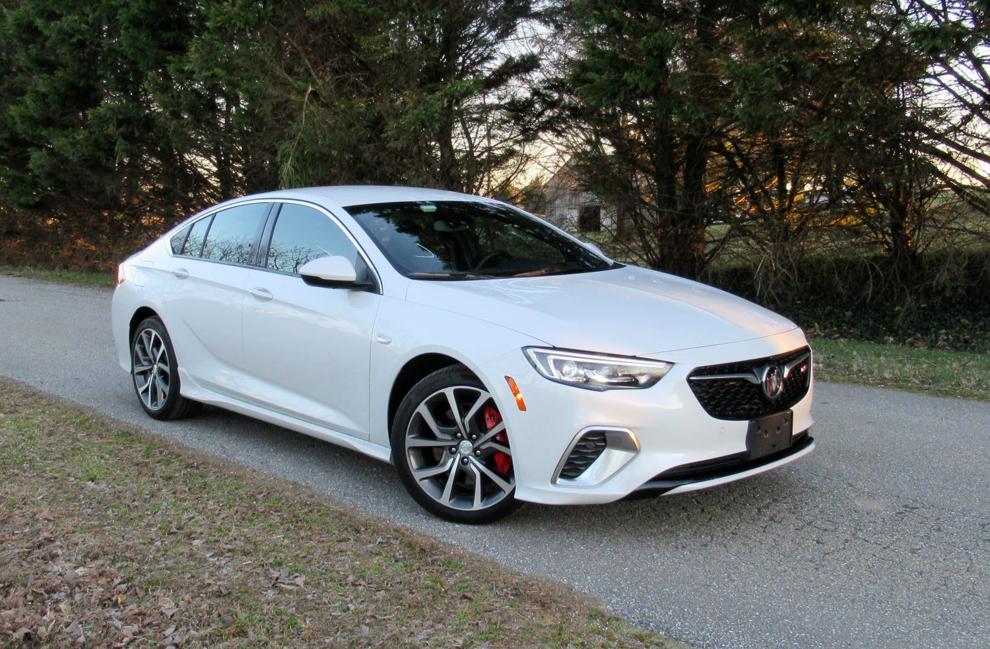 The Buick Regal GS, meanwhile, serves a smaller niche than the S60. It also brings lots of power for the money: a 310-horsepower V6 engine at a base sticker price of $39,995, before generous discounts widely available at local Buick dealers. It also adds unusually ample cargo space. But execution flaws will drive away some prospective buyers.
While you might think of Buick as an American brand (and maybe even a fuddy-duddy brand at that!), the Regal is designed and built in Europe, where it's sold as the Opel Insignia. While it skews more toward comfort over handling than the Volvo does, the Regal is still an agile, fun-to-drive vehicle.
The Regal GS is a higher-performance version of the Regal Sportback, a five-door midsize lift-back that's priced from $25,995 before big discounts. The GS adds the big V6 engine (instead of a four-cylinder), plus an advanced sport-tuned suspension and more standard high-end features.
While the Regal Sportback is a pleasant-driving and functional alternative to a mainstream family sedan, the Regal GS's higher performance helps it square off against less-roomy, less-speedy Europeans. And unlike the S60, the GS's V6 engine has an assertive growl that many enthusiasts will welcome.
Inside the cabin, the Regal GS boasts extra-supportive seats that look like they belong in a race car. And the lift-back versatility means it has a bigger trunk than any sedan, plus the flexibility to open up a giant cargo hold if you fold the rear seat down. (For even more room, there's a station wagon version of the base Regal called the TourX, but unlike Volvo, Buick doesn't sell the bigger engine on the wagon model.)
But when prices are at this level, the Regal's interior can be a disappointment. It lacks the premium design, high-end materials and cutting-edge technology that you'd find in a Volvo or Audi… or even today's Honda Accord. Everything is functional, but little about the Regal's dashboard looks or feels like a 2019-model luxury car.
What's more, it faces tough competition from the new Kia Stinger: another lift-back sports sedan with a roomy interior, powerful engine, and compelling prices. The Kia has sharper steering and handling than the Buick, along with a more up-to-date interior. Audi and BMW also make excellent lift-back sports sedans, though at much-higher prices.
Visit tinyurl.com/sentinel-s60 to see more photos of the tested 2019 Volvo S60 and visit tinyurl.com/sentinel-regal-gs to see more photos of the tested 2019 Buick Regal GS.
Brady Holt is a member of the Washington Automotive Press Association.