Crossovers are everywhere. They're now America's dominant market segment.
Essentially passenger cars wearing SUV bodies, crossovers are designed to combine the easy driving experience of a car with the utility of an SUV.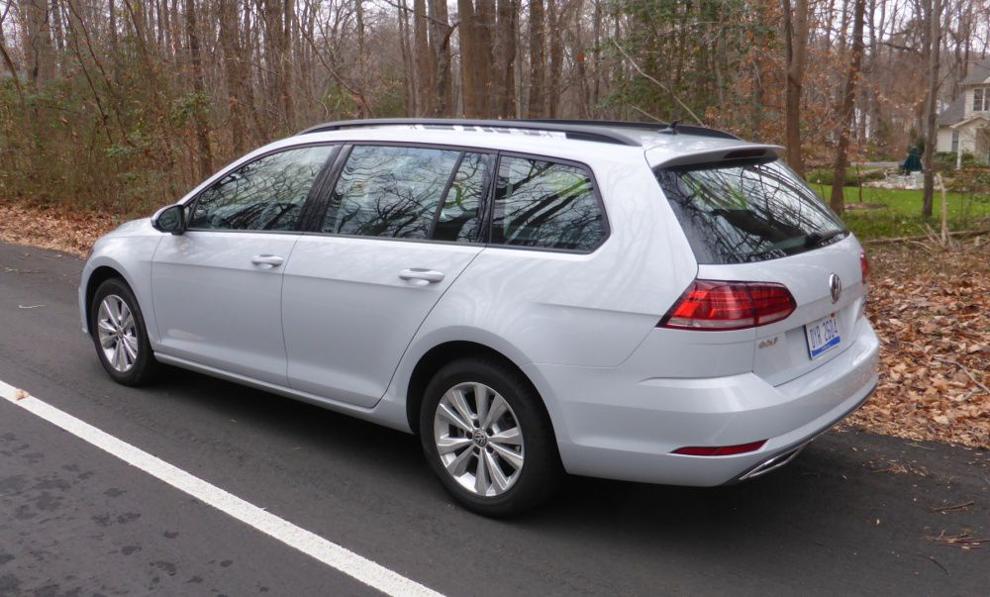 But despite crossovers' exploding popularity, some buyers are looking at the sea of Toyota RAV4s, Honda CR-Vs and Ford Escapes and wishing for something different — still more useful than an ordinary car, but perhaps with the lower seating position and more-engaging driving dynamics you'd find in a good sedan.
Enter the Volkswagen Golf SportWagen. It's one of the few station wagons still available in the United States that doesn't pretend at all that it's an SUV, and the only such wagon that's priced below a $40,000 Volvo V60.
The Golf SportWagen follows the long-established wagon formula of taking an ordinary car and giving it a ton of cargo space. In this case, the starting point is the already-functional Golf five-door hatchback; the SportWagen is nearly a foot longer, and all that space goes straight to the cargo hold.
This isn't one of the modern European station wagons trying to turn their practicality into a styling statement, like the Jaguar XF Sportbrake or Porsche Panamera Sport Turismo.
This Golf SportWagen is basically a long box, resulting in SUV-rivaling cargo capacities of 30 cubic feet behind the rear seat and 67 cubic feet with the rear seat folded down.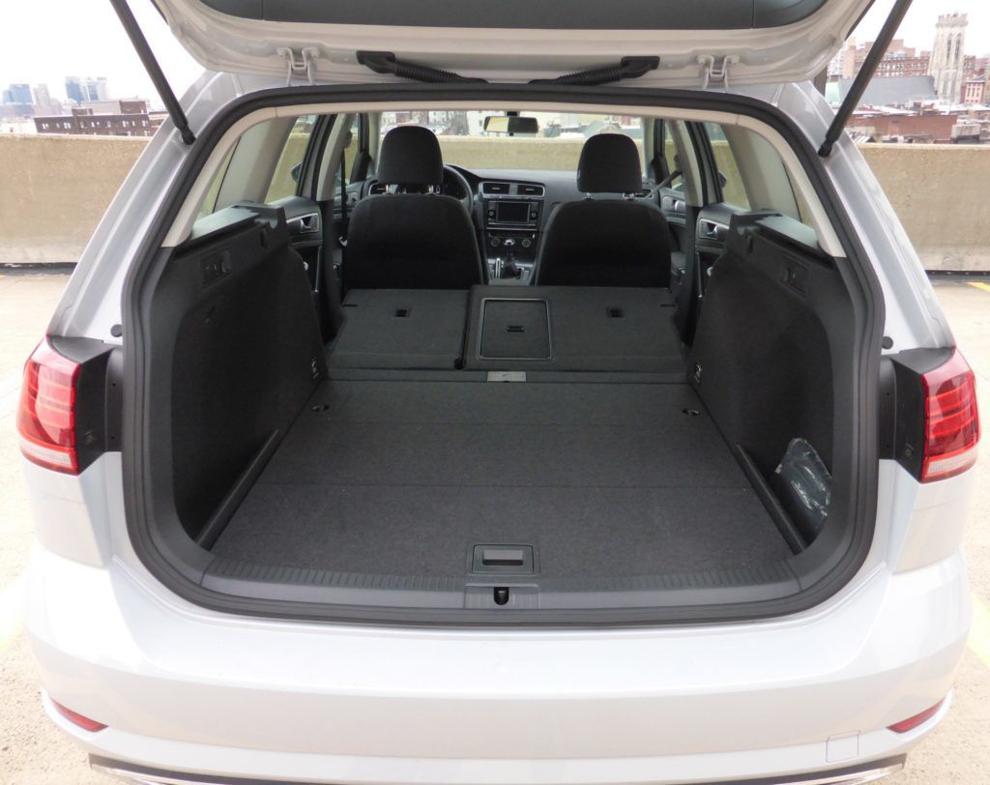 The Golf SportWagen also has another trick that helps it rival crossovers: an optional all-wheel-drive system. The feature was included on the tested pure-wagon SportWagen model, not just on VW's SUV-themed Golf Alltrack — essentially an all-wheel-drive SportWagen with extra ground clearance, a bit of plastic body cladding and a higher price.
And for buyers who like everything that's unpopular in America, the Golf SportWagen is even available with a manual transmission, which was included on the tested model.
You won't find that on any other traditional station wagon in America.
Volkswagen has also taken steps this year to broaden the Golf SportWagen's mainstream appeal. As with the Golf hatchback, it previously offered only a 180-horsepower 1.8-liter turbocharged four-cylinder engine, which returned lively acceleration but poor EPA fuel economy ratings for a compact car. These were as low as 24 miles per gallon in mixed driving, far below the norm for a compact car or even the average compact crossover.
For 2019, though, most Golf hatchbacks and SportWagens get a 1.4-liter turbo with 147 horsepower, shared with the VW Jetta sedan and rated for up to 32 mpg in mixed driving — a huge improvement.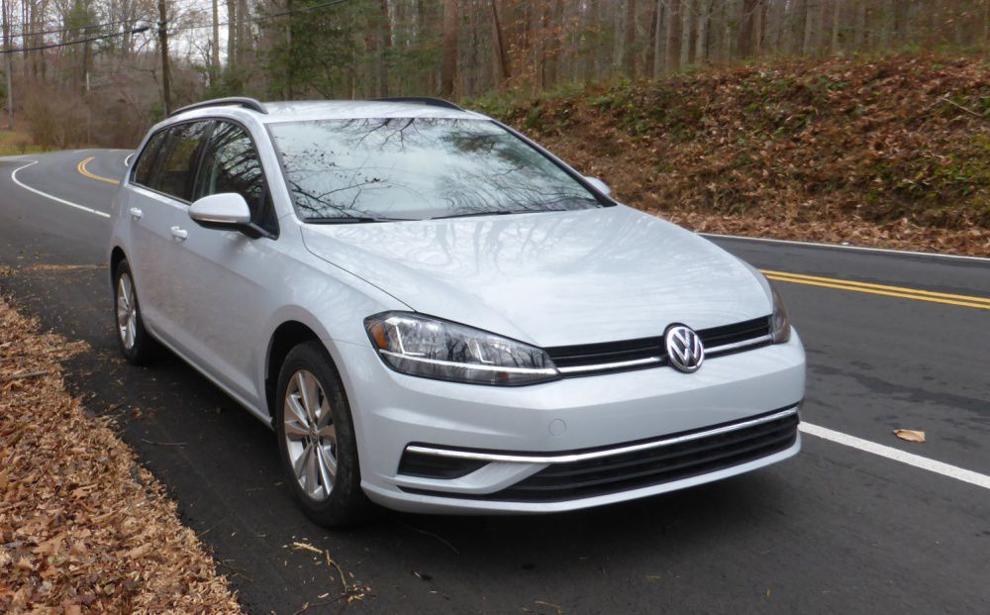 All-wheel-drive SportWagens and Alltracks still keep the more powerful, less-efficient engine, but the tested 1.8-liter SportWagen with all-wheel-drive and a manual transmission did handily beat that EPA rating, averaging about 32 mpg in a week of mixed driving
Some imperfections remain, even for folks who like the idea of a classically styled station wagon. The Golf SportWagen has a spacious cargo hold but limited rear-seat legroom. It rides and handles with great composure, but the suspension may be too firm for some buyers. And with prices starting at $22,790, it's about as expensive as a comparably equipped compact crossover.
But there are few other cars quite like this one with an affordable blend of an ample cargo hold with sporty acceleration and handling. If you like the Mazda3 hatchback but needs more space for your stuff, or if you want many qualities of an SUV but not the looks or high seating position, the Golf SportWagen is waiting.
Do keep in mind, though, that many of today's crossovers offer excellent driving dynamics. Try out the Mazda CX-5 and Honda CR-V in particular before the dismissing the class out of hand. There's good reason for their popularity.
Visit tinyurl.com/sportwagen-sentinel to see more photos of the tested Volkswagen Golf SportWagen.
Brady Holt is a member of the Washington Automotive Press Association.