[See more photos from this year's rivalry game in Mike Clark's gallery here!]
GERMANTOWN – Gaithersburg and Seneca Valley, two of Montgomery County's most-heated high school rivals, converged on the hardwood on Feb. 4 at the David A. Young Gymnasium.
During the past decade, Gaithersburg head coach Adrian "Hotdog" McDaniel, a Gaithersburg graduate, has guided the girls' basketball program to a pair of state championships, and Seneca Valley captured a state title in 2010.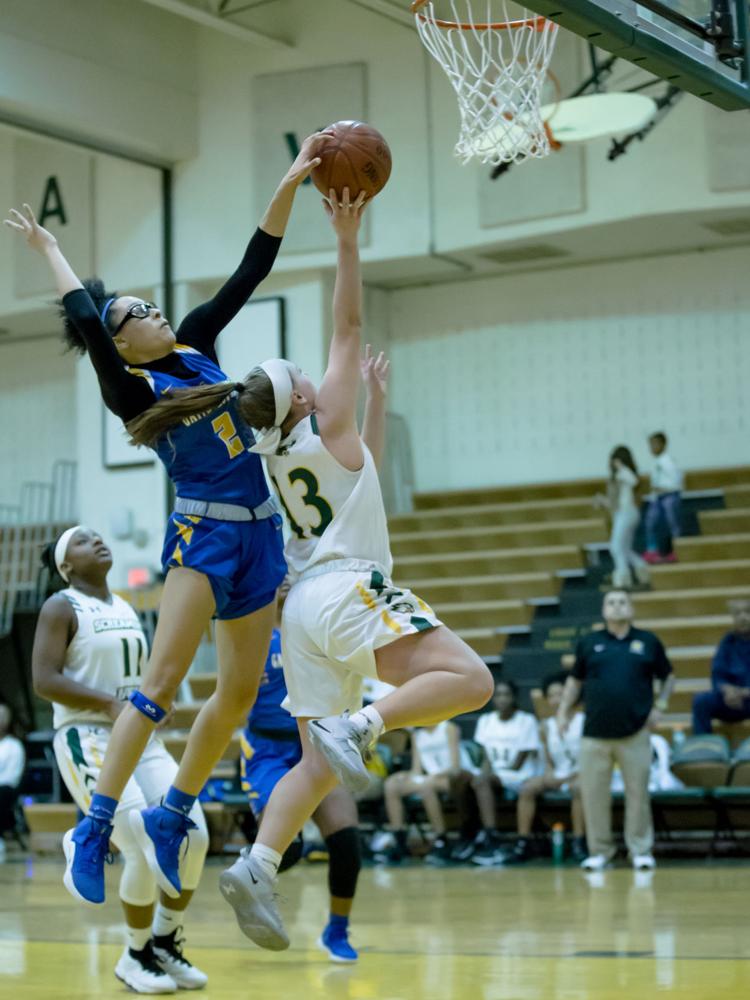 In this matchup between the cross-town rivals, Jada Thornton, Theresa Kumazah and Morgan Brogden combined for 38 points to lead Gaithersburg to a 58-55 road victory over Seneca Valley.
Gaithersburg also received contributions from Makayla Robinson and Jemmuel Genova, who scored seven points apiece.
Meanwhile, Seneca Valley first-year head coach Ali Hashemzadeh is trying to build the Screamin' Eagles' program back into a state title contender, and he is already moving in the right direction.
"We're trying to change the culture to be just like Adrian's got," said Hashemzadeh, who guided Seneca Valley to a 9-6 record. "We want to fight. We want to be aggressive. We want to play Germantown basketball, so that's what we're trying to get to."
The Seneca Valley head coach said his team's intensity didn't match Gaithersburg's intensity level, and that may have been the difference between winning and losing.
"Adrian got them all fired up, so they're going to fly around," said Hashemzadeh. "We didn't match that intensity at times."
Seneca Valley was led by Jasia Oliver and Bryana Barber, who scored a combined 38 points.
"We're really young," said Hashemzadeh. "Jasia's our floor leader; she can knock it down from anywhere."
Oliver, a junior guard, finished with a game-high 22 points in a losing cause, and sophomore Bryana Barber added 16 points for Seneca Valley.
Hashemzadeh, a Seneca Valley graduate, was impressed with the performance of Barber and classmate Briana Dorsey, who finished with three points against Gaithersburg.
"They are truly the future of the program," said Hashemzadeh. "They're our pillars. We ride and die by them."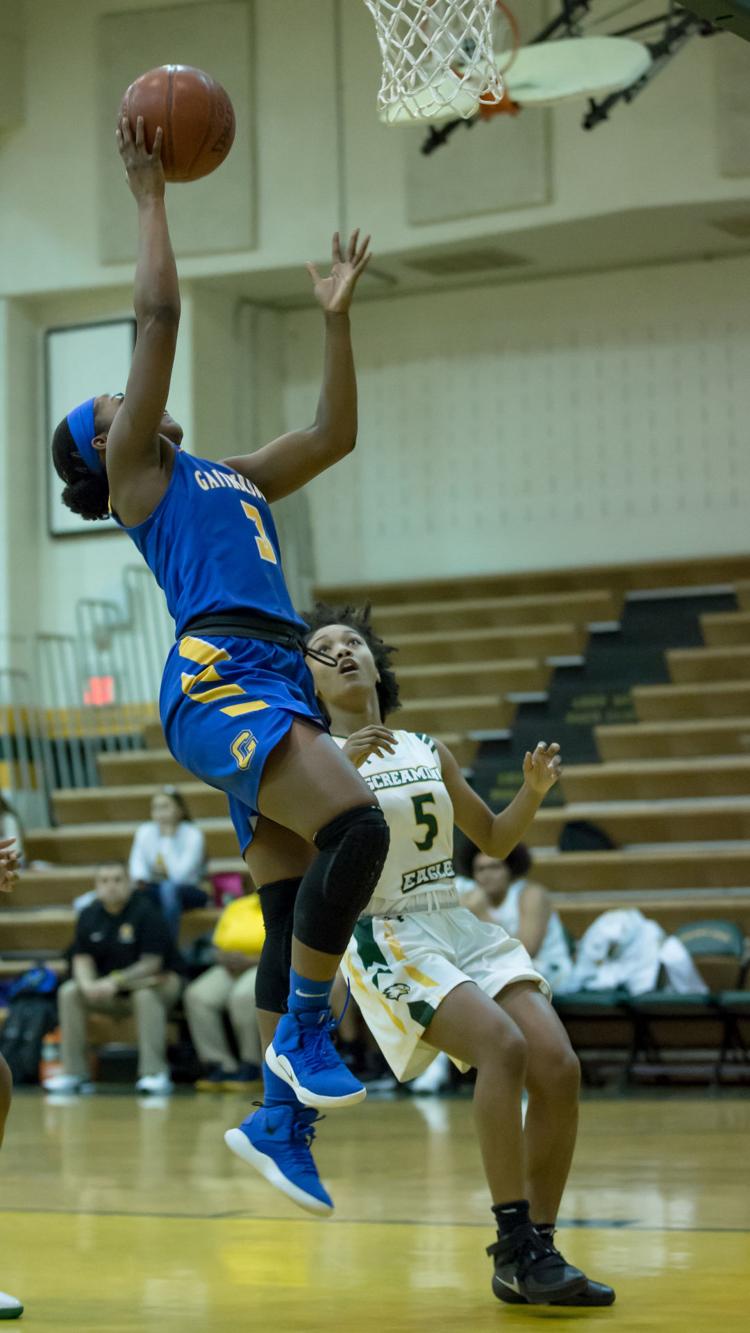 Gaithersburg jumped out to an 8-0 advantage in the first quarter before Seneca Valley stormed back behind Oliver. Seneca Valley junior Hannah Himes scored a lay-up with 6:54 remaining in the second quarter to give the Screamin' Eagles their first lead of the game, 15-13.
However, Gaithersburg regained the lead on Robinson's lay-up, with 3:43 left in the second period, but Seneca Valley went on a 10-4 run to close out the quarter.
Although Seneca Valley held a 29-25 halftime advantage, the Trojans rallied behind their leaders and outscored the Screamin' Eagles in the second half, 33-26.
"They have a lot of speed," said Barber, "and they always took the ball to the hole."
Seneca Valley will look to rebound this weekend when the Screamin' Eagles travel to neighborhood rival Northwest on Feb. 8 in the "Battle of Germantown."
Of course, Seneca Valley will look to Oliver to lead the way; the dynamic junior guard is the team's leading scorer and one of Montgomery County's top performers.
"She's the heart of our team," said Hashemzadeh, "and she really leads us throughout the whole season."