POTOMAC – At only 5-foot-4 inches tall, Brittini Martin is making major strides on the hardwood at Churchill High School.
The junior point guard has the Bulldogs poised and ready to earn the program's first state championship in nearly two decades. A three-year varsity performer, Martin has emerged as one of the top players in Montgomery County.
Whether she's knocking down a 3-pointer or penetrating through the lane to look for an open teammate, Martin runs the show. She's the ultimate team player.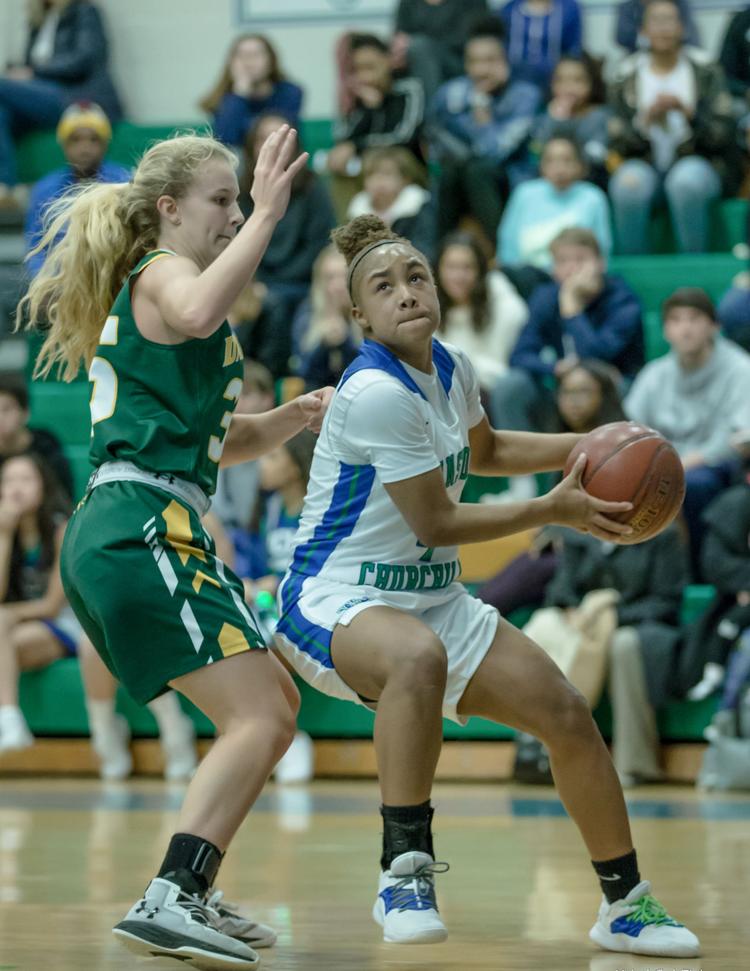 "At every practice, she doesn't take a minute off, and I think especially at the high school level and especially for one of the stars of the team that is very rare," said Churchill Head Coach Kate Blanken.
The sister of former Washington Redskins running back Marcus Mason has been a force to be reckoned with at Churchill this season. Martin, who plays AAU basketball for the Germantown Lady Panthers, has scored in double-figures in all but three games during the 2018-19 campaign. She erupted for 31 points and converted 16 of 17 free throws in Churchill's 59-48 victory over Whitman in early February.
"I love it," Marcus said of Brittini. "It's great to see my little sister balling like that."
The former football player was a four-year starter at Georgetown Prep before matriculating to the University of Illinois. He finished his college career at Youngstown State and became a journeyman in the National Football League before hanging up his cleats in 2010.
During a stellar career at Georgetown Prep, Mason became the state's all-time leading rusher, compiling 5,700 yards and leading the Little Hoyas to three consecutive Interstate Athletic Conference championships. His past success set an example for his younger sister to follow.
"My brother is a great athlete," said Brittini, an honors student who carries a 3.8 grade point average. "[I admire] his work ethic and everything. He encourages me as well and texts me because he lives out of state so he texts me and tells me to keep pushing. That's what I try to do."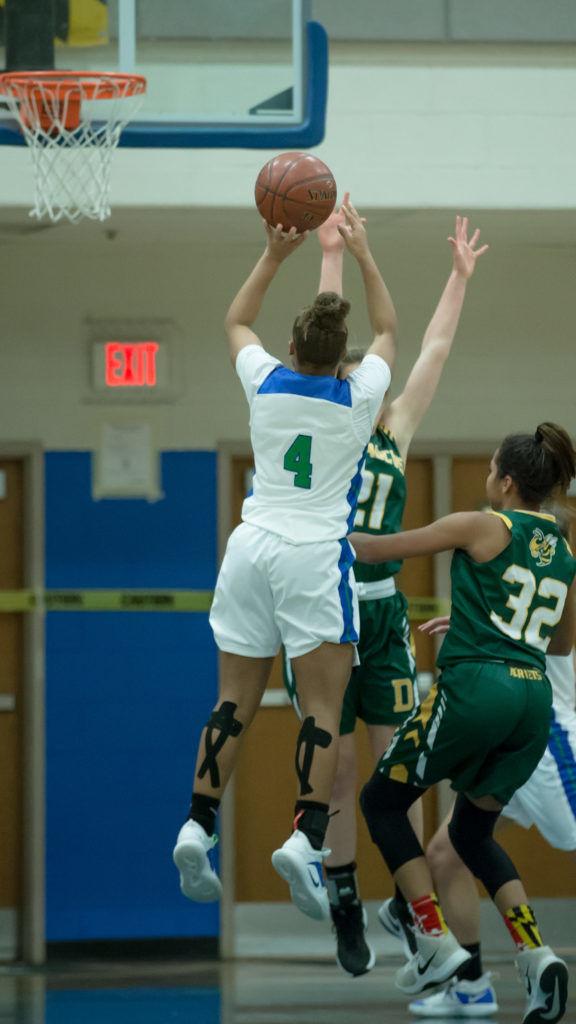 Martin is making a name for herself while contributing to the legacy of great student-athletes from Potomac's Scotland neighborhood — one of Montgomery County's earliest African-American settlements. Paul Palmer, Eric Smith, Travis Curtis, Melvin Crawford, Mitch Dove, Mark Mason, Doreen Lefeged, Jerome Dyson, Anwar Phillips and countless others have contributed to Scotland's athletic legacy.
Palmer, a former Temple running back who became the Owls' first College Football Hall of Fame inductee last year, finished second in the 1986 Heisman Trophy voting. The Kansas City Chiefs selected the Churchill graduate with the 19th overall pick in the 1987 NFL Draft.
Phillips was once a standout wide re, in which he earned All-Big Ten honors. He played professionally for the New Orleans Saints and Baltimore Ravens.
"If you're from Scotland and you ball," explained Landraous Dove, a former Churchill quarterback. "That's what you do – just play ball."
Fast-forward to today, Brittini helped guide Churchill to a 21-1 record during the regular season and said she doesn't feel obligated to live up to the family name.
"It's not much pressure," said Martin, "but it's a lot of encouragement from those athletes. Athleticism does run in my family so I'm just trying to keep on pushing. I don't really see the pressure."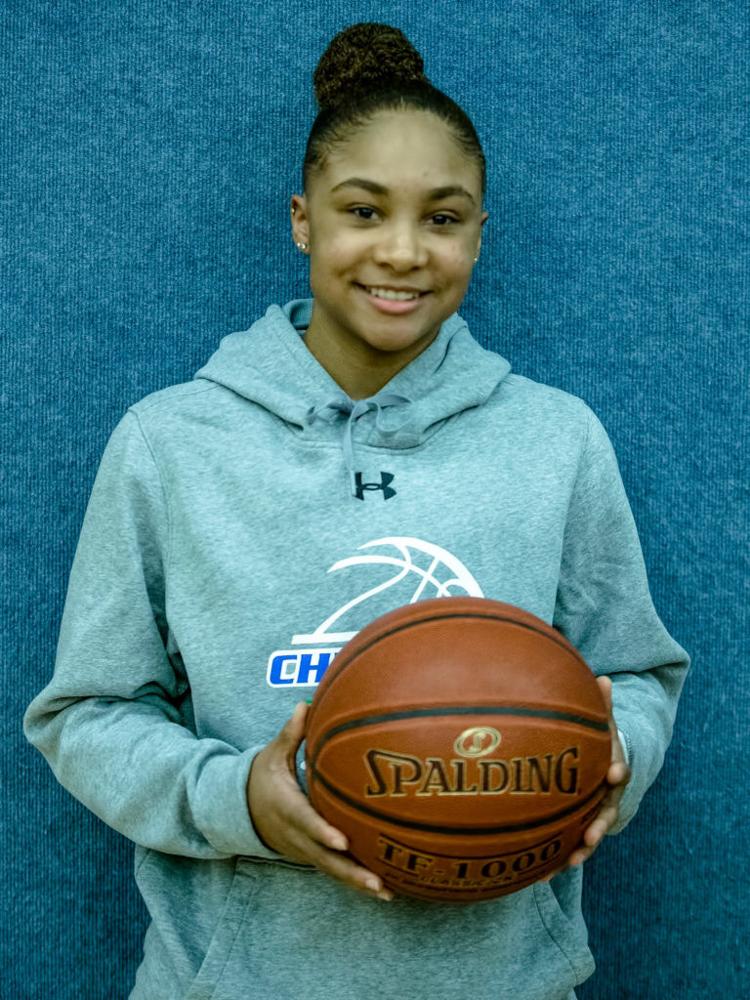 As the Bulldogs enter the postseason, the team has high expectations, and Martin is approaching the 1,000-point plateau for her career. She needs just 63 points to reach that milestone.
She gives a lot of credit to her father, Jerry Martin, for helping to develop her game. Martin's father attended Frederick High School and is a cousin to legendary former NFL running back Chuck Foreman, who is also a Frederick native. The athletic family ties run deep in the Martin household.
"My dad is a big role player in encouraging my ball game," said Martin. "He works with me every day, and he encourages me on and off the floor, and I wouldn't be here without him."
Other coaches have been instrumental in Martin's development, including Jeff Leventhal and George Papageorge, who set the foundation for her as a child.
"Once it was determined to be her passion," explained Jerry Martin, "we together worked to improve her game — not just how to play but also the mental part of the game. The two of them help make my job easy. We don't just practice basketball but allow me time to teach life lessons both on and off the court. She loves her teammates and each and every coach that has played a role in her developing. To watch her develop is such a joy, because she works just as hard in the classroom."